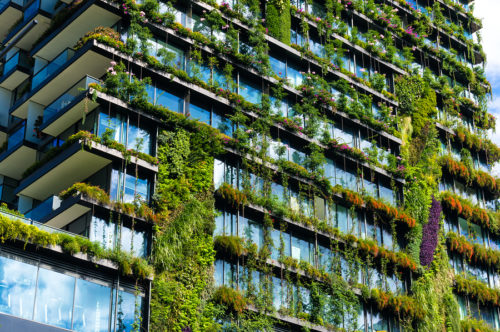 The Canada Green Building Council (CaGBC) and Dodge Data and Analytics have releases a new report, "Healthier Buildings in Canada 2016: Transforming Building Design and Construction."
The report offers new information on the factors influencing Canada's building owners, architects, designers, contractors, and public-health professionals in their decisions for adopting healthier building practices and features. It also reveals the business benefits of healthier buildings.
Nearly half of the Canadian commercial building owners surveyed (46 per cent) said they are able to lease space more quickly in buildings with healthy features; one-third report positive impacts saw an increase of seven per cent or more. The majority ranked the top goals of going green as improved tenant/employee satisfaction and happier, healthier building occupants.
The study demonstrates how green building rating systems, like Leadership in Energy and Environmental Design (LEED) version 4, are driving design and construction practices, demand for more sustainable products and materials, and making occupant health and well-being a top priority.
"Over the past 10 years, we have seen a big shift in emphasis on reducing the environmental impacts of buildings and enhancing occupant health and wellness," said CaGBC's CEO, Thomas Mueller. "With the arrival of the more demanding LEED v4, the building construction industry is poised to pursue even healthier, more sustainable options. I am pleased to see the "Healthier Buildings in Canada" report confirms Canadian owners are noticing how healthier building practices can benefit their bottom line."
To read the report, click here.