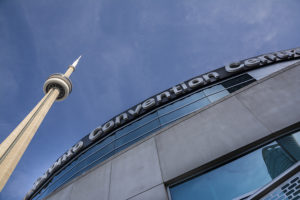 Construct Canada will return to the Metro Toronto Convention Centre this year from November 29 to December 1. It will be held in conjunction with PM Expo, HomeBuilder & Renovator Expo, World of Concrete Pavilion, and IIDEXCanada as part of The Buildings Show—the continent's largest exposition, networking, and educational event.
Attendees can sit in on various technical sessions to earn Building Owners & Managers Institute of Canada (BOMI), Building Science Specialist of Ontario (BSSO), and Ontario Association of Architects (OAA) credits. Seminars are chosen according to industry relevance, practical application, and timeliness, among other factors.
This year's seminar program has yet to be released, but examples of last year's sessions include Michael Doiron's "Building Envelope Assessment: Dealing with the Cause, Not the Symptom," Hans Schleibinger's "Advances in Indoor Air Quality (IAQ)," and Andrew Bowerbank's "The Carbon Impact Initiative: How Will It Affect Building Design & Construction Going Forward?"
The show also features an exhibit hall with more than 1600 exhibitors, more than 100 of whom are international. For more information on the show or to register, visit the event's site.
Construction Canada is once again co-sponsoring the stream of building envelope technical sessions at the show. Look for more information in our November issue.