Building community with forts in Edmonton
by mbuckstein | December 5, 2012 10:11 am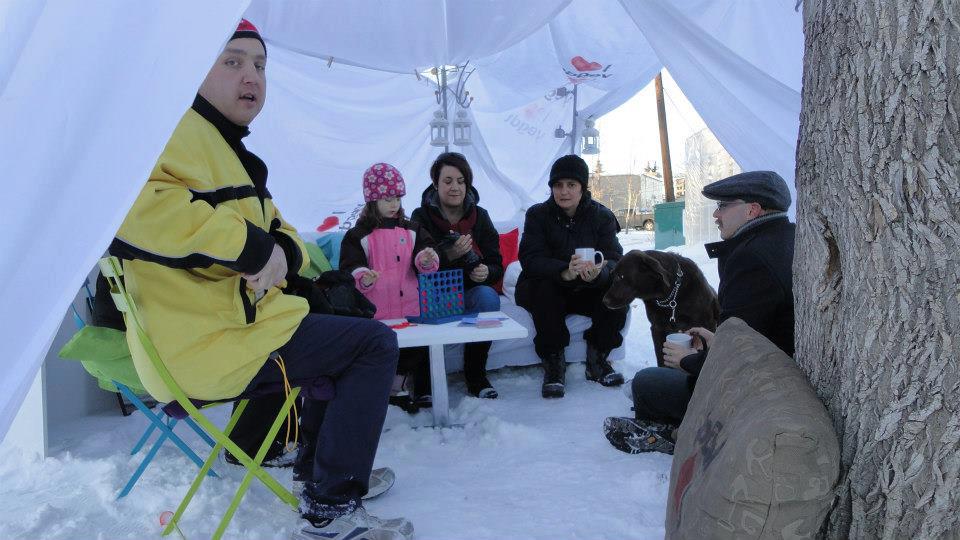 ComFORT Downtown, a project created by two architecture students, set up playful fort installations in various locations across Edmonton, providing a way to bring the whimsical, creative nature of fort building to the city.
Tara McCashin (Dalhousie University) and Safira Lakhani (University of Waterloo) met during an internship program in Edmonton and were later inspired by Peter Kageyama's "For the Love of Cities" talk to come up with their own way to energize the city. After collaborating with MacEwan University's Office of Sustainability, and winning a $500 challenge, their idea for ComFORT took off with help from fellow architecture students Jonny Leger and Michael Zabinski.
Their idea involved playful fort installations across downtown Edmonton from November 16 to 21.
"ComFORT is an open invitation for creativity where citizens can come to relax and hang out, or challenge themselves to build their own fort," Safira Lakhani toldConstruction Canada Online. "These forts are amazing, large, enclosed spaces constructed from bedding and miscellaneous furniture, inside which you can do a lot of fun things. They were usually used as a social gathering place—for all ages, irrespective of what people say."
McCashin and Lakhani hope that other cities will take part in events that will bring citizens together and foster a feeling of community.
"We were not technical about ensuring that our forts had four walls and a roof; rather, we looked to design spaces that would bring people together, and create a place of pause for the community," said Lakhani.
The forts, erected for five days in November, were constructed with basic furniture items such as tables, chairs, couch cushions, and pillows.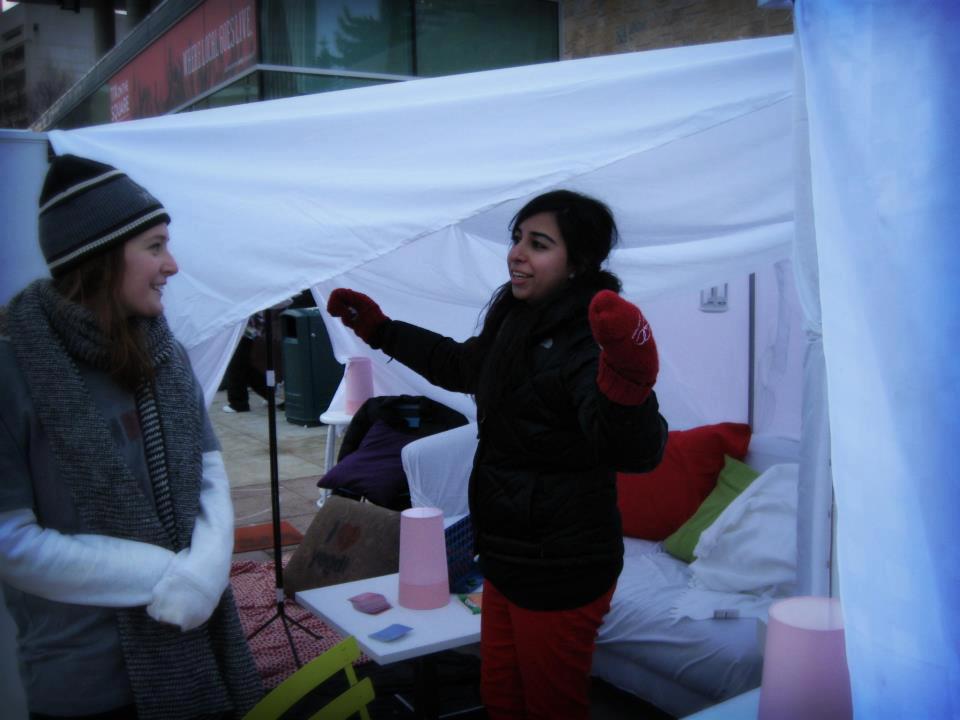 Endnotes:
[Image]: http://www.constructioncanada.net/wp-content/uploads/2014/06/3-KitchenerPark_04.jpg
[Image]: http://www.constructioncanada.net/wp-content/uploads/2014/06/2-ChurchillSquare_02.jpg
Source URL: https://www.constructioncanada.net/building-community-with-forts-in-edmonton/
---