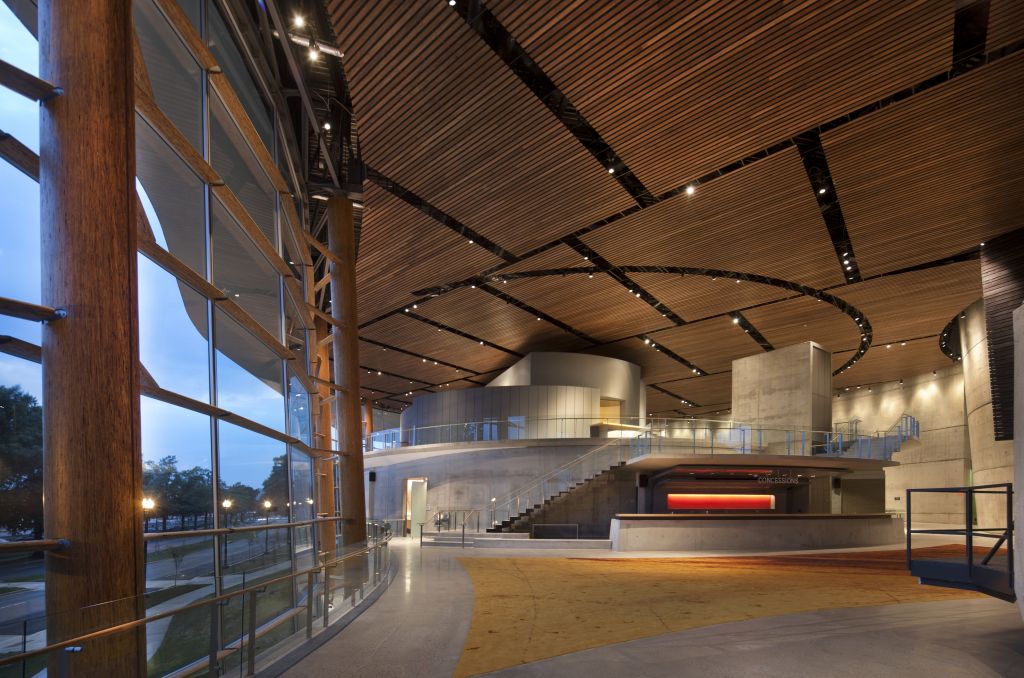 A footbridge, an aquatic centre, and a domed carousel were among the winning projects in this year's Wood Works B.C. Wood Design Awards.
Recognizing leadership and innovation in wood use, while encouraging continued excellence in the building and design community, 82 projects were entered from across the province, as well as some national and international submissions.
"2011 marks a coming of age for the wood culture in B.C.," explained Mary Tracey, Wood Works B.C. executive director. "More than ever before, builders and designers are embracing wood for its beauty, sustainability, strength, versatility, and cost-effectiveness. We are truly in awe of the innovative and unique ways that wood has been used both architecturally and structurally."
Projects were constructed from new timber, engineered wood products, mountain pine beetle (MPB) kill, and salvaged logs.
Both the B.C. Premier's Wood Champion Award and the Architect Award were presented to Vancouver-based designer Bing Thom. He was honoured for his commercial, residential, and institutional projects, all of which provide vibrant and sustainable solutions.
"Wood provides both a beautiful structure and finish and there is also an increasing recognition that wood is the best environmental choice," he explained. "We want our designs to take advantage of wood's capabilities and show its strengths and innovations. We are showing how timber can be used for structures in ways that may not have been considered before. The beauty is that wood works well with other materials and we integrate wood with steel roof trusses and cables, with aluminum connection plates, with ductile iron castings and glass curtain walls."
Winning projects include:
• Residential Wood Design: Guscott/Kemp Residence (Ladner)–Scott M. Kemp, Scott M. Kemp Architect;
• Western Red Cedar: Canada Pavilion at Expo 2010 (Shanghai, China)–Government of Canada, Department of Canadian Heritage;
• Engineer: Bridge of Dreams Footbridge (Princeton)–Gerald A. Epp, Fast+Epp Structural Engineers;
• Institutional Wood Design–Large: Aquatic Centre at Hillcrest Park (Vancouver)–Darryl Condon, Hughes Condon Marler Architects; and
• Commercial Wood Design: Carousel Pavilion, Butchart Gardens (Brentwood Bay)–Darryl Condon, Hughes Condon Marler Architects.