Nature of space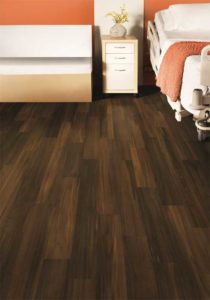 Nature of space incorporates spatial configurations found in nature (overlooks and enclosures) into a space. These spatial configurations are often innate or instinctive, and are associated with the desire for safety. Nature of space usually includes
four patterns:
prospect;
refuge;
mystery; and
risk/peril.
Prospect is simply a viewpoint or vantage point providing an unimpeded view over a distance. Tracing this concept back to evolutionary roots, such a vantage point may prevent people from 'sneaking' up on a person and may allow people to know who or what is coming.
Refuge or retreat is a place where one feels at home and safe. The concept of a 'man cave' or the family 'den' come to mind and conjures up the innate desire for safety and security. The theory of prospect and refuge are the result of work by Grant Hildebrand, who evaluated Frank Lloyd Wright's textile block houses for spatial patterns, to determine why they were so well-liked by both the owners and public.
Hildebrand argued Wright's work evoked a positive sense of well-being in observers because the distinct pattern of enclosure and outlook served as an architectural manifestation of humans' lingering biological needs. He demonstrated how these patterns—prospect and refuge—can either positively or negatively affect people's perception of how safe an environment appears. Considering Fallingwater, he said, "We are invited to savour danger from a haven of safety" (Get more information from The Wright Space: Patterns and Meaning in Frank Lloyd Wright's Houses by Grant Hildebrand [University of Washington, 1991].).
Today, the concept of refuge/retreat can be reinforced through flooring patterns. For example, an open-concept elementary school featured multi-use areas for special instruction sessions. To set these areas apart, a dark grey border of vinyl composition tile (VCT) was used, with light greys, greens, and blues inside the border. The result clearly defined the specific learning area, without obstructing it with shelves or walls.
In health care applications, there is an ongoing trend to move away from institutional design and instead to create a more residential, home-like feel. Designing an environment to help patients feel more at ease is in line with the concept of refuge. Resilient flooring can support these efforts, offering the ability to create vinyl plank or sheet flooring with incredibly realistic wood visuals and textures, coupled with durability and moisture resistance that allow it to be installed in places where traditional hardwood is infeasible.
The third pattern associated with nature of space is mystery, which is the "promise of more information, achieved through partially obscured views or other sensory devices that entice the individual to travel deeper into the environment" (Consult 14 Patterns of Biophilic Design (2014) by W.D. Browning, C.O. Ryan, and J.O. Clancy, published by Terrapin Bright Green, LLC.). This pattern can be introduced into a design by creating obscured views or pathways.
Flooring designs can play into this idea of 'mystery,' pulling people farther into a space. In the earlier elementary school example, paths of colourful flooring tiles were used as a wayfinding system. Each grade was assigned a colour, and students could follow the lines on the floor to their classrooms. In addition to guiding students through the school, it also served as a source of comfort or reassurance, making a new space seem a little less mysterious for children.
The final pattern—risk/peril—introduces a danger, but provides a reliable safeguard, such as a balcony or a fireplace. A good example, as noted by Hildebrand, is the view of the waterfall below Fallingwater, from the safety of its cantilevered terraces. Flooring can be used to reinforce this idea of safeguards. Consider the change in type of flooring in front of a fireplace, for example, or lines or colour changes in flooring to illustrate a safe path to walk.

Control the content you see on ConstructionCanada.net!
Learn More.