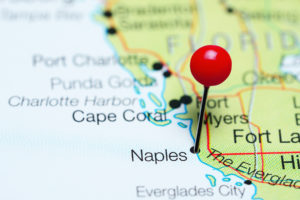 The Builders Hardware Manufacturers Association (BHMA) will hold its annual fall meeting in Naples, Florida, from October 3 to 5. Jonathan Flannery, senior associate director of advocacy for American Society for Healthcare Engineering (ASHE) is the keynote speaker.
Held at the Ritz Carlton Golf Resort, the meeting kicks off with technical discussions on American National Standards Institute (ANSI)/BHMA A156.33, Battery Powered Locks, ANSI/BHMA A156.11, Cabinet Locks, and ANSI/BHMA A156.14, Sliding Door Hardware. A discussion of ANSI/BHMA A156.35, Power Supplies and ANSI/BHMA A156.27, Revolving Doors are also scheduled. As in previous years, BHMA's marketing communications efforts, as well as codes and government and industry affairs initiatives, will also be reviewed.
Flannery will conclude the three-day annual meeting with a keynote presentation on "Doors in Healthcare—A Healthcare Facility Manager's Perspective." He will cover the important role doors and door hardware play in the compartmentation for the defend-in-place strategy required in healthcare facilities, along with a review of the codes and standards requirements for doors at these places. Flannery will also discuss the challenges experienced in survey findings by accreditation organizations and provide an overview of the root-cause analysis of these findings.
"BHMA's annual meetings are crucial to the ongoing development and improvement of industry codes and standards," said Ralph Vasami, BHMA's executive director. "We look forward to the participation of our members and industry stakeholders as we address the evolving needs of our industry and to learning more from Flannery about the challenges and opportunities that doors and door hardware present to managers of healthcare facilities."
For more information about the fall meeting or for a complete schedule of events, please e-mail Larry McClean.