B.C. firm partners with Seattle-based McLennan Design
by sadia_badhon | July 17, 2019 4:06 pm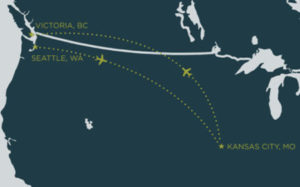 Architecture firm Christine Lintott Architects[2], Victoria, British Columbia has merged with McLennan Design[3], Seattle, Washington.
With this integration, the two firms seek to expand the boundaries of regenerative architecture, planning, consulting, and product design work globally.
The combined team will continue to be known as McLennan Design, except in the Canadian market where Christine Lintott Architects will maintain its identity. The alliance now has three partners—Jason F. McLennan who is also the founder of the Living Building Challenge[4], Christine Lintott, and Dale Duncan—with offices in Seattle, Victoria, and Kansas City, Missouri.
"Our ability to scale up and expand our impact through the renowned reputation and global reach of McLennan Design is profound and represents an alignment of strengths across all aspects of design through project implementation," said Lintott. "This combined team is about game-changing troublemaking, and we are excited to formalize our collaboration."
Moving forward, the expanded McLennan Design will put its combined team to work on net zero, living building, and other industry-leading, transformative projects, and strives to create new models of architecture, design, and project delivery.
Endnotes:
[Image]: https://www.constructioncanada.net/wp-content/uploads/2019/07/Opener-8.jpg
Christine Lintott Architects: http://lintottarchitect.ca/
McLennan Design: http://mclennan-design.com/
Living Building Challenge: https://living-future.org/lbc/
Source URL: https://www.constructioncanada.net/bc-firm-partners-with-seattle-based-mclennan-design/
---