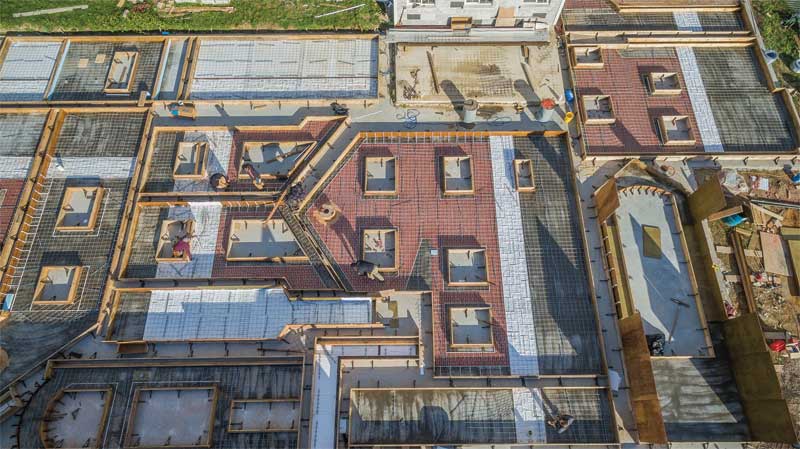 Advantages of tilt-up construction
Although tilt-up requires careful front-end planning to ensure smooth co-ordination of the design with the construction process, it offers significant benefits to the finished structure.
Speed of construction
Since much of the tilt-up process—including the exterior, insulation layer, and structural layer—is completed simultaneously, the construction time of a tilt-up project can be reduced significantly. Another factor contributing to the speed of tilt-up construction is the fact 90 per cent of the work is completed at ground level, reducing the need for working at heights.
Energy efficiency
Tilt-up panels can be insulated using several different methods, depending on the project specifications and building energy codes. The most common method is the insulated sandwich panel, which can serve both a structural and thermal function. As the name suggests, a sandwich panel consists of two wythes of concrete—the interior loadbearing layer and exterior façade—with a layer of rigid foam insulation, typically extruded polystyrene (XPS), in between.
This combination creates an airtight envelope with a thermal mass, minimizing heating and cooling peaks inside the building. Smaller and less costly mechanical systems can often be used, resulting in significantly lower operating costs over the lifetime of the building.
As energy code requirements become more stringent and with heating and cooling costs typically representing around 30 per cent of a building's annual operating costs, many are taking note of the energy-efficiency offered by tilt-up construction.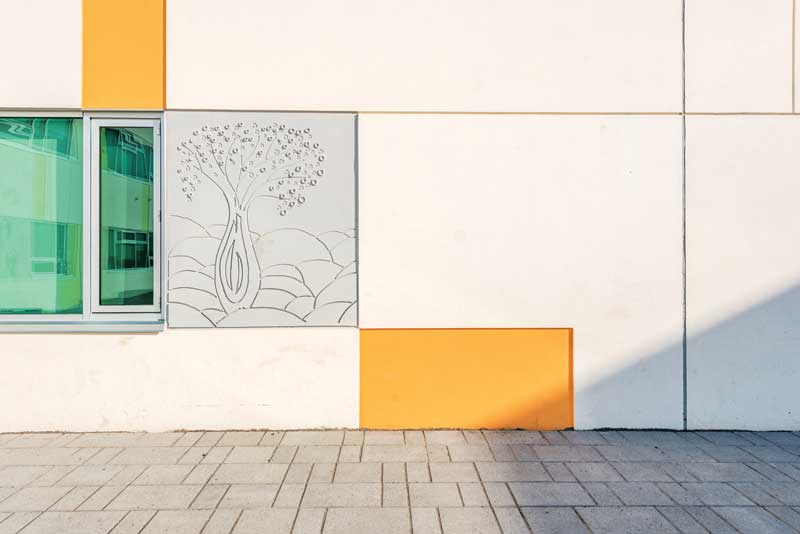 Environmentally friendly
Tilt-up construction offers some sustainability advantages related to the materials employed. Concrete, ready-mix, and rebar are available locally, reducing carbon emissions for transport. Additionally, concrete and the wood used for panel forms are easily recyclable, which reduces the impact on local landfills.
Safety and durability
Since the building material is the same, a tilt-up structure provides similar resilience and durability to a structure constructed using precast or traditional site-cast concrete. These buildings can withstand earthquakes, wind, and rainstorms, and are virtually impenetrable to rodents and insects.
Design flexibility
While tilt-up is most closely associated with warehouse and other industrial structures, it offers almost endless design possibilities.
As a fluid building material, concrete can easily be formed into curved walls or other unconventional shapes as designed.
Tilt-up also offers a wide variety of exterior finishes, allowing architects to design a visually distinctive building even when budgets are tight. Esthetic features can include staining or painting, exposed aggregate, textured surfacing, relief panels, embedded brick veneer, and almost limitless formliner options.

Control the content you see on ConstructionCanada.net!
Learn More.