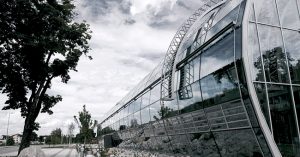 Construction chemicals and solutions supplier MBCC Group has emerged from the former BASF Construction Chemicals business after its acquisition by Lone Star Funds. Operations began on October 1.
The transaction between BASF and Lone Star was closed on September 30. Lone Star is now the new owner of the business. MBCC Group has been carved-out from BASF Group over the past 18 months and has been built as a standalone organization.
MBCC Group serves more than 30,000 customers and business partners around the globe. It consists of approximately 70 legal entities worldwide and is home to around 7500 employees and construction experts in over 60 countries. The global and European headquarters are in Mannheim, Germany, with regional headquarters in Beachwood, Ohio, Dubai, UAE, (Middle East-Russia-Africa), and Singapore (Asia Pacific).
Jochen Fabritius will be the new CEO of MBCC Group. Fabritius is a civil engineer by training, having spent almost his entire career in the construction sector. He is a highly experienced expert of the construction industry. In the past years he was working for Xella, which he joined in 2014, first in the capacity of CEO and then, from 2017 onwards, as CEO. Prior to that, he worked for 15 years at the consulting firm McKinsey & Company.
"I am very happy to join MBCC Group working closely together with a strong global management team to realize MBCC Group's full potential," said Fabritius. "At this point in time let me take the opportunity to thank all the employees for their hard work and dedication, through a global pandemic, to successfully execute this carve-out while adhering to an ambitious timeline."