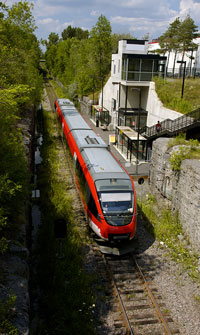 A new international survey suggests inadequate government leadership and private-sector initiative are the two major factors holding back infrastructure development.
Around 80 per cent of respondents to KPMG LLP's "Global Construction Survey" said they believe their governments showed a lack of leadership when it came to infrastructure development.
"The survey results show that industry is expressing its frustration with the obstacles that currently exist," said Brad Watson, head of KPMG in Canada's Global Infrastructure Advisory practice. "Through our work, we are seeing greater synergies between the public and private sector, which is encouraging more private-sector investment."
The survey showed public-private partnerships (P3s) are most likely to be focused on energy and transportation projects. However, almost half of respondents expected their backlogs to increase from five to 15 per cent.
The shortage of skilled workers is also putting a strain on the construction industry, but those with the skills can profit from worldwide opportunities.