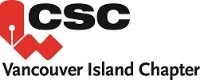 Thursday, June 8, 2023
Barrier-free Bathrooms: Accessible Design for the Built Environment
Presented by: Maria Rudman, Architectural Services Manager – Schluter Systems (Canada) Inc
This seminar will examine ways in which barrier-free environments can be customized to include various design elements while remaining compliant for accessibility, based on the national standard CSA B651-18. This seminar will also address why bonded waterproofing technology lends itself to the construction requirements of barrier-free design.
Learning Objectives:
Understand that there are varying standards for barrier-free construction.
Recognize the specialized waterproofing measures that must be taken when designing a curb-less shower for an accessibility compliant barrier-free environment.
Be able to specify and incorporate custom design elements into an accessibility compliant barrier-free shower.
Be able to seek out resources detailing accessibility specifications of special requirements for shower seating, niches, grab bars, benches etc.
Maria has many qualifications including:
•  Bachelor of Commerce in Entrepreneurial Management (RRU, 2005)
•  Certified Technical Representative (2007 Vancouver)
•  Toastmaster designation – Competent Communicator (2016)
•  Architectural Specification Rep in BC for the last 17 years (flooring & tile)
•  Flooring sub-contractor, project manager, estimator & flooring sales prior for 8 years (Victoria, BC)
•  CAD operator in early career (BC)
Born and raised in the floor covering industry, Maria has gained a wealth of installation knowledge through hands-on commercial project management.  In her spare time she enjoys gardening, hiking, and travelling with her husband.

RAIC members need to self-report to receive 1 AIBC CES Core Learning Unit for attending.
LOCATION:    Fireside Grill
4509 West Saanich Road, Victoria BC
AGENDA:       11:30 – 12:00     Registration and networking
12:00 – 1:15       Lunch
12:15 – 1:15       Guest Speaker Presentation
COST:               $35.00
 for pre-registered CSC Members 
and guests of CSC members
$45.00
 for non-members
$15.00 
for students
 I
f you would like to attend the luncheon, email
vancouverisland@csc-dcc.ca
and payment options will be emailed back to you.