B.C. wood awards honour best in architectural and structural design
by Katie Daniel | March 17, 2015 9:15 am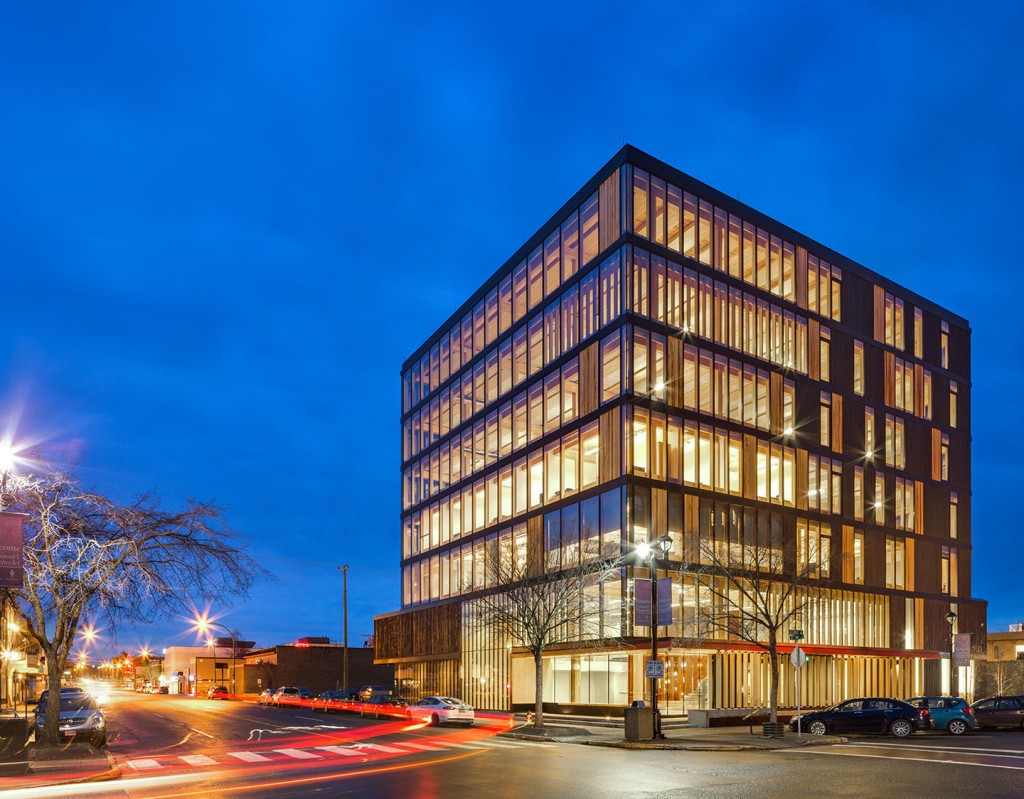 WoodWorks B.C. recognized excellence in building and design, leadership, and innovation in wood use at its annual event.
More than 360 attendees—including architects, structural engineers, project teams, local government, and industry sponsors—attended the 2015 Wood Design Awards in early March. There were 107 nominations from all over the province in 12 categories, as well as an international nomination of a B.C. project by a New York-based designer.
"Each and every one of these projects is spectacular in its own right, and demonstrates how wood can be used in innovative ways as an architectural and structural building material," said Lynn Embury-Williams, executive director WoodWorks B.C. "Wood products and systems have become the material of choice in mid-rise residential, as well as for the institutional, commercial, and industrial sectors. This is a paradigm shift and it is encouraging as our communities and cities want more sustainable and healthier built environments."
Highlighted winners include:
Wood Champion Award: Marie-Odile Marceau (principal, McFarland Marceau Architects);
Engineer Award: Eric Karsh (principal, Equilibrium Consulting);
Architect Award: Michael Green Architecture;
Wood Innovation Award: Michael Green Architecture for the Wood Innovation and Design Centre (Prince George); and
Environmental Performance Award: Matheo Durfeld for the B.C. Passive House Plant (Pemberton, B.C.).
Endnotes:
[Image]: http://www.constructioncanada.net/wp-content/uploads/2015/03/20150303_C5684_PHOTO_EN_126831.jpg
Source URL: https://www.constructioncanada.net/b-c-wood-awards-honour-best-in-architectural-and-structural-design/
---