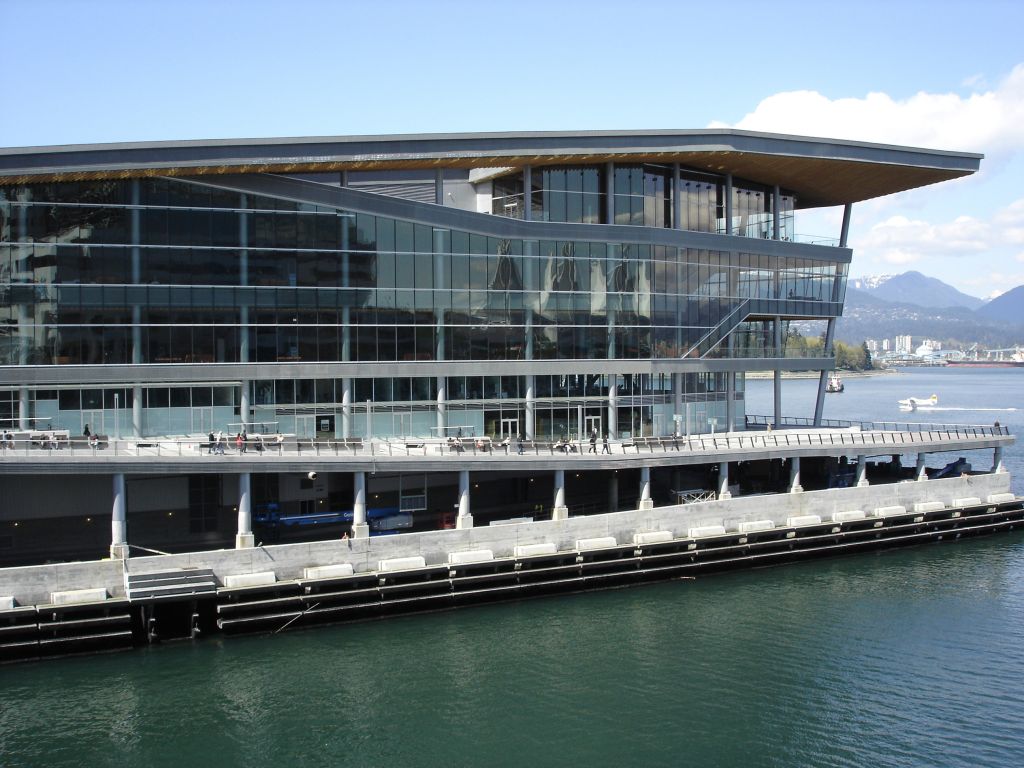 The Vancouver Convention Centre was among the winning projects in this year's American Institute of Architects (AIA) Committee on the Environment (COTE) awards.
The project, designed by LMN Architects, and DA Architects & Planners with Musson Cattell Mackey Partnership (MCM), has added to its long list of honours, which already includes the International Association of Congress Centres' (AIPC's) award for World's Best Convention Centre and the 2010 Recycling Council of BC's (RCBC's) Environmental Award.
The AIA program celebrates projects that make a positive contribution to their communities, improve comfort for building occupants, and reduce environmental impacts through strategies such as:
• reusing existing structures;
• connection to transit systems;
• low-impact and regenerative site development;
• energy and water conservation;
• use of sustainable or renewable construction materials; and
• design that improves indoor air quality (IAQ).
Other winners included:
• Cherokee Studios (Los Angeles, Calif.)–Brooks + Scarpa (formerly Pugh + Scarpa);
• Kiowa County K-12 Schools (Greensburg, Kan.)–BNIM Architects;
• Livestrong Foundation (Austin, Texas)–Lake|Flato Architects;
• OS House (Racine, Wis.)–Johnsen Schmaling Architects; and
• Vancouver Convention Centre West (Vancouver)–Design Architect: LMN Architects, Prime Architects: DA/MCM.
The winning projects will be honoured at the AIA 2011 National Convention and Design Exposition later this month in New Orleans, La.