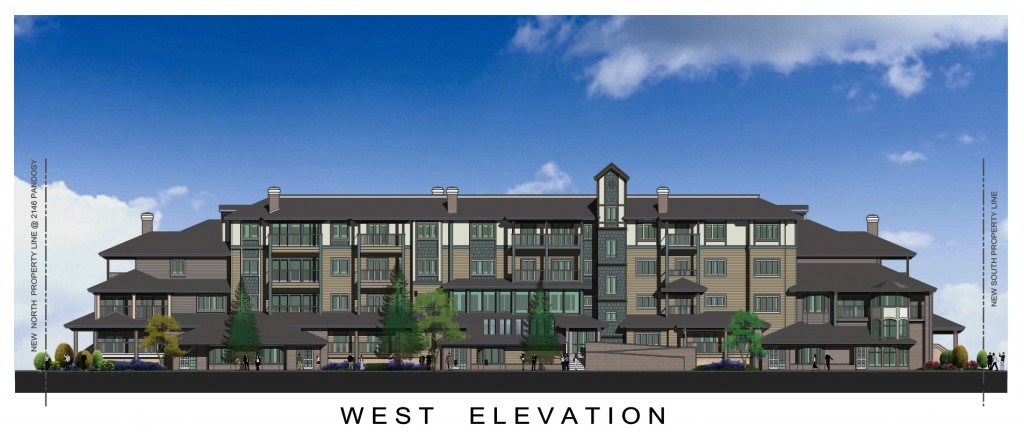 The multi-use development project, Collett Manor, located in Kelowna, B.C., is registered with the intent of becoming Canada's first WELL Certified project.
This project is paving the way for an overall development that sees health and wellness become a primary driver of design and construction choices. Collet Manor is located nearby the Kelowna General Hospital (KGH), and the project seeks to integrate hospitality into healthcare.
"In our mission to integrate hospitality into healthcare, we discovered Delos, which pioneered the WELL Building Standard," Alana Marrington, the entrepreneur behind Collett Manor, told Construction Canada Online. "They shared our philosophy: to introduce scientifically validated features to positively impact health and vitality, and bring an overall sense of relaxation into the spaces we live, work, or visit."
The result of more than a decade of research and work, the facility is slated to include both commercial space and residential units. Owners may also include units in the rental pool for families in need of close access to KGH or who are visiting the city.
"Collett Manor was founded on our experiences caring for family and friends as they moved through the medical system. We focused on providing a place to stay, short term, home away from home," Marrington said. "This is why we designed a space that adapts to life. Homes designed to encourage positive and healing energies whether you are there for short term or permanent residences. Commercial space also benefits from the same healthy details as the residential."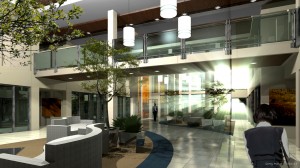 Some of the features of Collett Manor, designed by local firm GTA Architects Ltd, include:
• flexible wall systems that transform units from one to two bedrooms;
• warmboard radiant heating;
• a flooring material that deactivates bacteria and harmful substances;
• technologically advanced design that includes connectivity to units, including remote door
locking/unlocking;
• landscaping that is completely edible and nontoxic; and
• antimicrobial countertops and touchless faucets.
The features and design choices have made the development a candidate for seeking certification under the International WELL Building Institute's WELL Building Standard pilot program, which is third-party certified by the Green Building Certification Institute—the same organization that provides certification for the Leadership in Energy and Environmental Design (LEED) program.
The standard sets performance requirements in seven categories—air, water, nourishment, light, fitness, comfort, and mind—that are validated through onsite post-occupancy performance assessments.
Delos will service as the project's wellness advisor to assist in seeking WELL Certification of the Medical Centre portion, and for WELL Core and Shell Compliance for the core, shell, and base systems of the residences within the development.