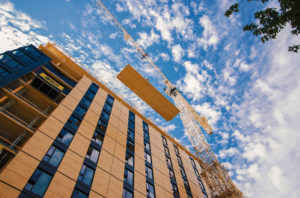 Mass timber manufacturer Structurlam is expanding its operations into the United States with a plant in Conway, Ark., set to open in mid-2021.
The B.C.-based company will spend $90 million to purchase, retrofit, and equip a former steel plant, and will source softwood lumber from Arkansas-grown Southern Pine trees.
Structurlam says it selected Conway for its proximity to 7.7 million ha (19 million acre) of sustainable forestland covering more than half of the state's total land area. The new plant is located close to transportation corridors that reach large southern and eastern markets. Other considerations included a site-ready location and available workforce.
"Our new U.S. location will answer the demand for mass timber building products and industrial matting products in the southern, central, and eastern United States, and will complement our British Columbia operation serving the Canadian, Pacific Northwest, California, and Intermountain markets," said Hardy Wentzel, CEO of Structurlam.