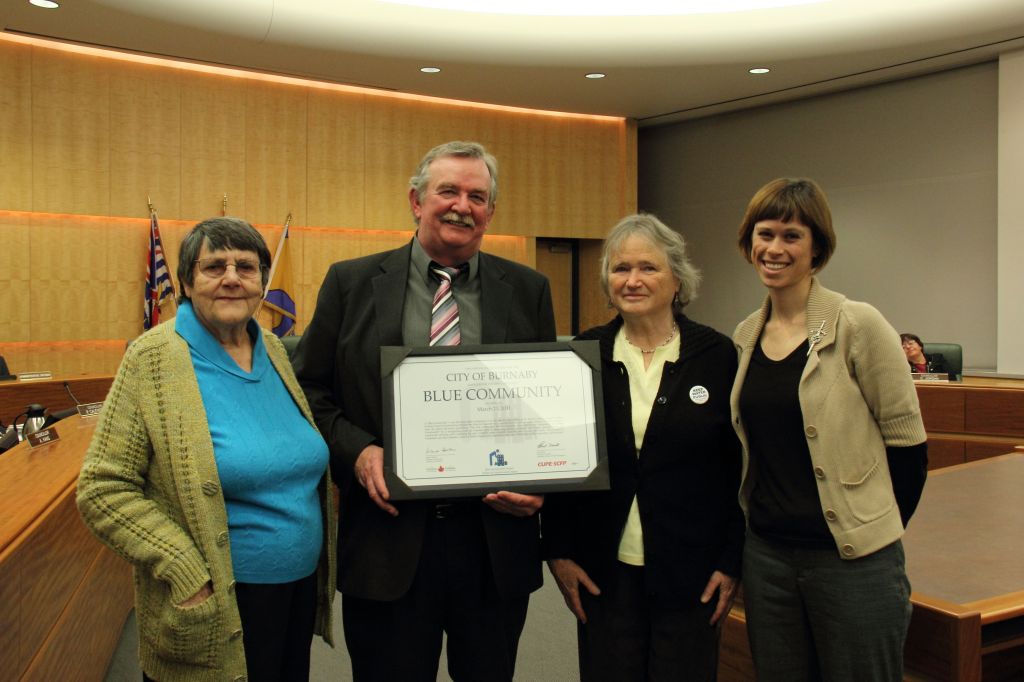 Burnaby, B.C., has been named the country's first Blue Community by the Council of Canadians and the Canadian Union of Public Employees (CUPE).
A Blue Community "is one that treats water as belonging to no one, and the responsibility of all. Because water is central to human activity, it must be governed by principles that allow for reasonable use, equal distribution and responsible treatment in order to preserve water for nature and future generations."
According to the Council of Canadians' Dylan Penner, a municipality can become a Blue Community by:
• recognizing water as a human right;
• promoting publicly financed, owned, and operated water and wastewater services; and
• banning the sale of bottled water in public facilities and at municipal events.
Burnaby has now adopted resolutions affirming these three criteria.
"The City of Burnaby has demonstrated real leadership on water in Canada, and we're hopeful we will start to see Blue Communities from coast to coast," said Emma Lui, national water campaigner.
For more information on water consumption and wastewater strategies, see the article on composting toilets in the March 2011 issue.