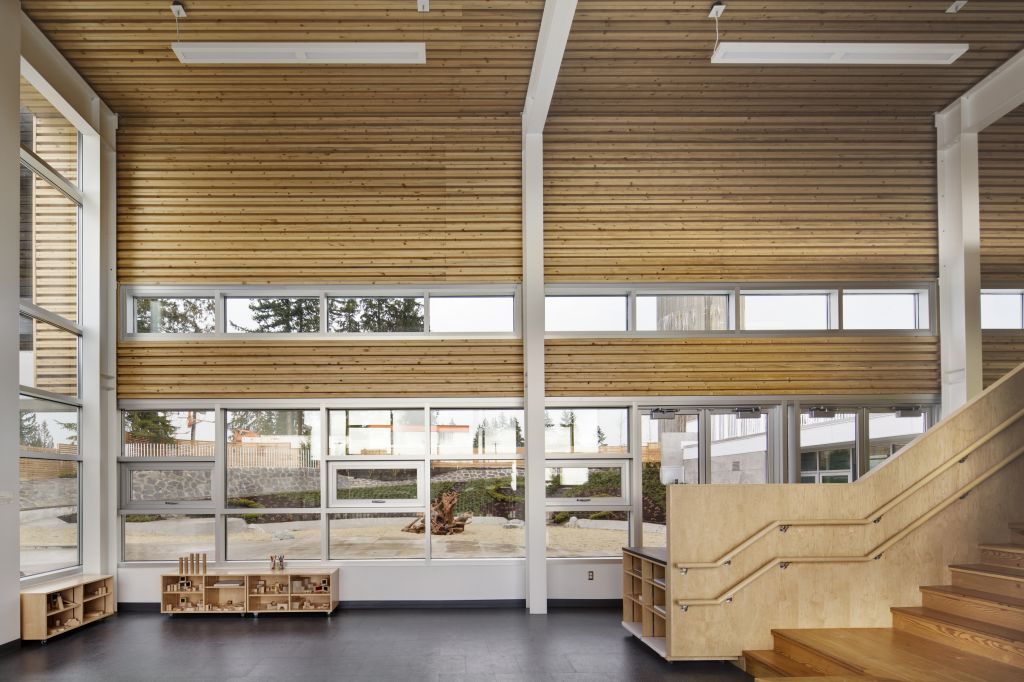 Burnaby, B.C.'s UniverCity Childcare Centre is aiming to be the first Canadian project to meet the Living Building Challenge—a certification program that defines sustainability in the built environment.
Providing a framework for design, construction, and the relationship between people and the built environment, the program, created by the International Living Future Institute, comprises seven performance areas:
• site;
• water;
• energy;
• health;
• materials;
• equity; and
• beauty.
Designed by Hughes Condon Marler Architects and space2place landscape architects, the structure's gross conditioned floor area is 550 m2 (5920 sf) and its building footprint/roof area is 457 m2 (4919 sf).
To meet the challenge, the facility will have to generate as much energy as it uses, collect or recycle more water than it consumes, use no toxic materials in construction or operation, and be built from materials within a 500-km (311-mi) radius.
Designed as a net-zero-energy system, the building contains:
• roof-mounted solar thermal panels;
• regionally sourced native and drought-tolerant plants, designed to respond to the rain, sun, and wind;
• daylight harvesting with photosensors; and
• energy-efficient compact fluorescent downlights and pendants.