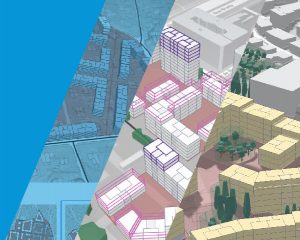 Software company Autodesk has signed a definitive agreement to acquire Norway-based technology company Spacemaker for $240 million.
Spacemaker uses cloud-based, artificial intelligence (AI), and generative design to help architects, urban designers, and real estate developers make more informed early-stage design decisions faster and enables improved opportunities for sustainability from the start. By evaluating the best options from the outset, Spacemaker helps architects maximize their clients' long-term property investments.
The transaction is subject to customary closing conditions and is expected to close in January.
The acquisition of Spacemaker provides Autodesk with a platform to drive modern, user-centric automation—powered by AI—and accelerate outcome-based design capabilities for architects.
"Spacemaker is a lesson in the power of insights and automation, giving designers the ability to create and test urban design ideas in minutes," said Andrew Anagnost, Autodesk CEO. "With two billion more people expected to call our planet home by 2050, speed of design and sustainability in urban planning must be priorities. Spacemaker technology offers a fundamental shift in how we imagine and build cities to keep people and the planet healthy."