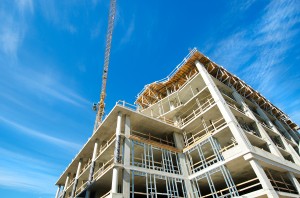 According to Canada Mortgage and Housing Corporation (CMHC), overall housing starts were up last month compared to numbers reported in July.
The number of starts reached 189,837 in August, while the previous month's numbers were marginally lower at 189,596. However, moving forward, CMHC projects a drop.
"The currently elevated level of inventory of newly completed and unoccupied condominiums, and units under construction, supports CMHC's view condominium starts will likely see a declining trend over the coming months as developers and builders seek to limit risks of over-building," Bob Dugan, CMHC's chief economist said. "However, there may still be some variability from month-to-month as the number of presales for some planned condominium projects reaches sufficient levels to trigger project start."
However, the standalone seasonally adjusted annual rate (SAAR) of urban starts for August was 175,668—down from the 199,813 reported in July. Atlantic Canada and Ontario posted declines, while British Colombia and the Prairies saw a spike in numbers. Québec starts remained the same. Finally, multiple urban starts in August decreased to 110,842 units, and single-detached urban starts fell to 64,826.