ASHRAE searching for top building design in B.C.
by Samantha Ashenhurst | February 15, 2018 12:20 pm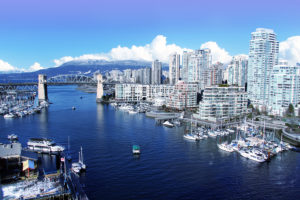 Registration is open for the 2017-2018 American Society of Heating, Refrigerating and Air-conditioning Engineers British Columbia[2] (ASHRAE BC) Technology Awards. The honours recognize outstanding achievements by Society members who have successfully applied innovative building design in the areas of occupant comfort, indoor air quality (IAQ), and energy conservation.
Awards are presented in six main categories:
commercial buildings;
institutional buildings;
health care facilities;
industrial facilities or processes;
public assembly; and
residential (single and multi-family).
All current members of ASHRAE may submit projects that have been in successful operation for at least one year at time of entry. Entrants must have had a significant role in the design or development of the project.
The deadline for submissions is April 20th. For details on how to apply, click here[3].
Endnotes:
[Image]: https://www.constructioncanada.net/wp-content/uploads/2018/02/bigstock-View-of-false-creek-and-the-Bu-169523447.jpg
American Society of Heating, Refrigerating and Air-conditioning Engineers British Columbia: http://www.ashraebc.com/
here: http://www.ashraebc.com/technology/
Source URL: https://www.constructioncanada.net/ashrae-searching-top-building-design-b-c/
---