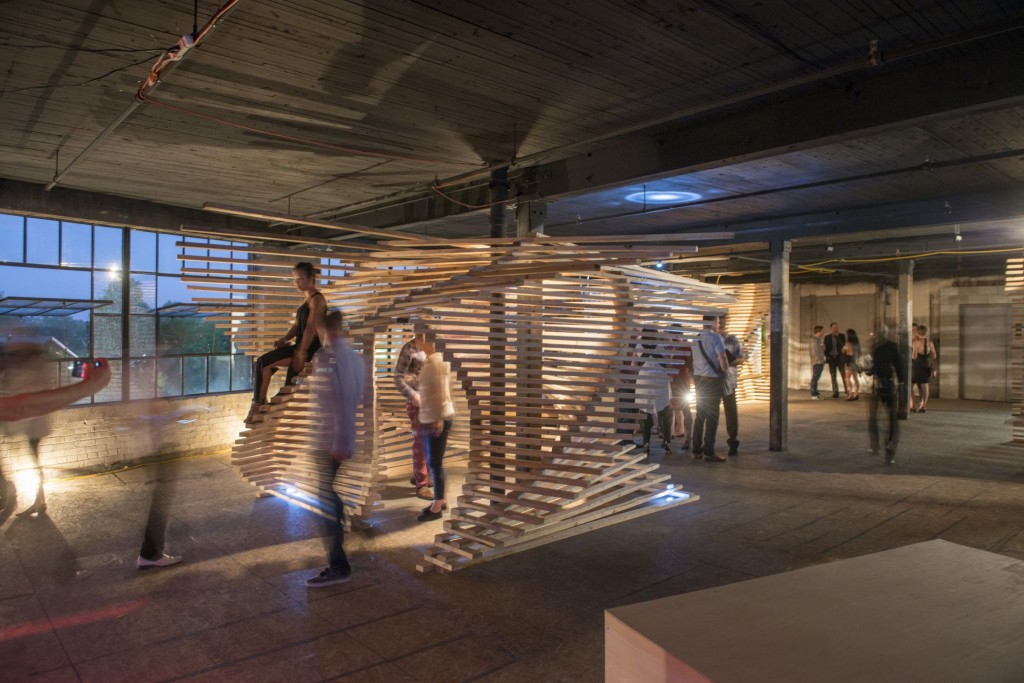 Toronto-based architects had the opportunity to re-discover the materials making up the city at last month's RAW MATERIAL event.
Hosted by RAW, the 7th annual event took place June 25 and welcomed members from the city's design and architecture community. The design firm filled a 1022-m2 (11,000-sf) storage locker in the Junction neighbourhood with large-scale installations created with wood, masonry, glass, and metals.
The interactive pieces reflected Toronto's expanding skyline and the materials used within it and all installations were custom-built, demonstrating the material's flexibility.
"In the design and builder community, we spend our days obsessing over how to manipulate these resources to create structures for our clients and the culture at large," said RAW director, Roland Rom Colthoff. "We wanted to create an atmosphere where people have the opportunity to play with these building blocks—let their imagination run wild like when they were kids."