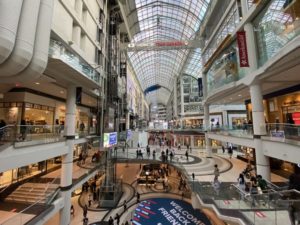 Zeidler Architecture Inc. founder Eberhard Zeidler has passed away at 95.
Zeidler approached his work with a strong technical ability combined with humanist sensibilities. His designs have left a distinguished impression on the Canadian architectural landscape, with enormously successful landmarks such as the Eaton Centre and Ontario Place in Toronto, the McMaster Health Sciences Centre in Hamilton, and Canada Place in Vancouver.
Zeidler's prolific career, philosophical views on city building, and pioneering designs have inspired architects all over the world.
He transformed the notion of the machine hospital into a healing environment, believing the hospital itself serves the emotional needs of its patients, staff, and visitors. He took labyrinth corridors and transformed them into an open system with natural light, green spaces, and settings for communal gathering. His Eaton Centre design was conceived not as a mall but an interior street, integrating it as part of the city fabric.
His legacy lives on in the 1000-plus buildings he designed; his essays and personal diaries found within his book, Buildings Cities Life; and the strong inspiration he gave to a myriad of city builders, architects, artists, and thinkers alike.