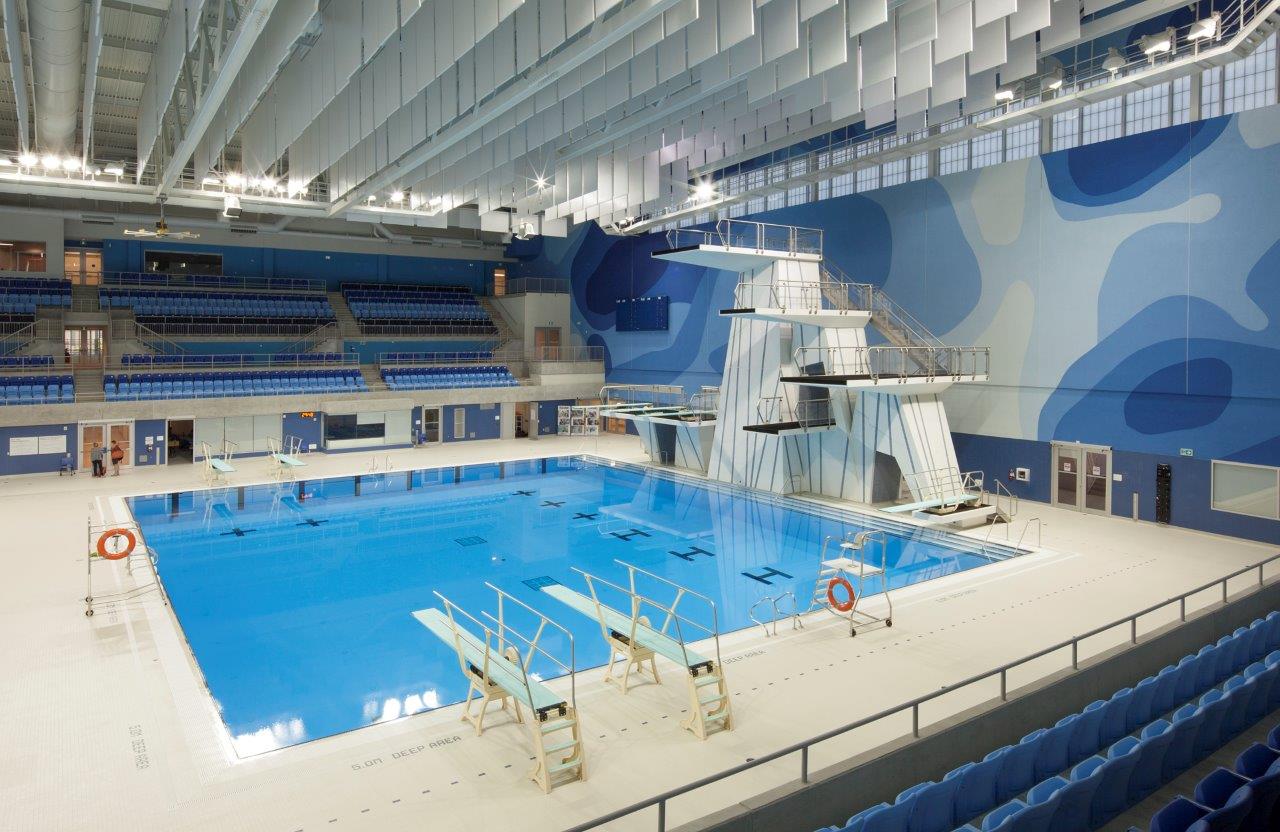 The Ontario General Contractors Association (OGCA) named the Toronto Pan Am Sports Centre the province's best built project of the year.
The association unexpectedly announced the recognition during the Ontario Builder Awards at the Construction Symposium in Collingwood, Ont. They chose a project they felt represented 'the best of the best,' and the Toronto Pan Am Sports Centre was the victor after already winning the category for members with annual construction volumes of more than $300 million.
The facility was built by PCL Constructors and completed last July after 24 months of construction. Its construction value was $160 million—the largest investment in Canadian amateur sport history. The 28,985-m² (312,000-sf), seats 8000, and features:
● two internationally sanctioned 10-lane, 50-m (164-ft) pools;
● a 5-m (16-ft) deep diving tank;
● a four-court gymnasium;
● indoor track;
● climbing wall;
● conditioning rooms;
● a high-performance testing centre;
● studio spaces; and
● a fitness centre. It was completed in July 2014 after 24 months of construction.
"It is an honour for PCL to receive OGCA's inaugural distinction of the Best Project Built in Ontario for this legacy facility," said PCL executive vice-president Chris Gower. "As one of the largest buildings constructed for the 2015 Pan Am/Para Pan Am Games, the project was achieved on time and on budget thanks to the power of innovation and the collaborative relationships built between our team and multiple partners and stakeholders."
The project has also won the Best of the Best Large Project Achievement award by the Toronto Construction Association (TCA), and recently became Leadership in Energy and Environmental Design (LEED) Gold certified by the Canada Green Building Council (CaGBC).