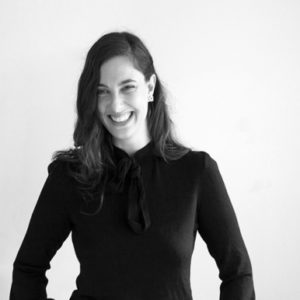 Anya Moryoussef, a Toronto-based architect known for considering every aspect of a client's needs before beginning her practice, is the recipient of the 2021 Emerging Architect Award from the Royal Architecture Institute of Canada (RAIC).
The award recognizes an emerging architect for excellence in design, leadership, and/or service to the profession. It is intended this award will inspire other individuals to become licensed and strive for excellence in their work.
As a child, Moryoussef was especially sensitive to her surroundings; light and dark, joy and anger, emptiness and fullness, strength, and fragility. She lived in many homes; some happy, some bright, some full, some less of all these things, RAIC said in a press release. Moryoussef knew a space could make you feel, could change your mood, your sense of security, well-being, productivity, prosperity, and potential.
In 2011, Moryoussef became Toronto firm Superkül's first associate. As the sole associate, Moryoussef found herself taking on greater managerial responsibilities, and while the exposure to new dimensions of practice were crucial to her development, a smaller and more intimate scale of practice suited her better, RAIC said.
In 2014, Anya left Superkül to practice her craft on her terms—which were: do ambitious work, support her soon-to-be growing family with her income, and make buildings. She did not regard these expectations as grand, but Moryoussef soon learned how grand they were with the prospects that faced a sole practitioner starting from the ground up, RAIC said. The work she found was predominantly domestic. The scopes were limited. The disjunctions between budgets and aspirations seemingly irreconcilable. However, the clients, and their existing homes, were full of promise: they were the assets. On the surface, they were everyday people with modest means who had sought out an architect to uplift their daily lives; looking more deeply, she saw the drama, potential, and beauty in their visions of themselves and their lives. Seeing the intimate and productive symbiosis between occupant and space, empathetically understanding these clients, became, as much as the traditional elements of the architecture itself, the work.
"From simple pavilions to homes and public buildings, her work has shown itself to be highly attuned to her clients' needs and budgets while time and again creating designs of a high calibre, precisely detailed, and beautifully executed," a jury member commented. "Her designs exhibit incredible skill, restraint, and innate understanding of materials. Her involvement in teaching, mentoring, and advocacy furthers her role as an inspiration to young architects everywhere."