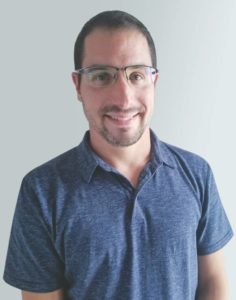 Drawing from 15 years with Alumicor Limited, Maxime Allain now serves as the company's director of client development and project co-ordinator for the Eastern region.
Allain works closely with the company's customer services and sales teams, while supporting clients and architects with aluminum-framed building envelope products for large-scale projects in Quebec and the Maritimes. In his combined role, Allain reports to Mario Savoie, vice-president of sales for Alumicor's Eastern region.
Allain began his career at Alumicor as a junior door/frame fabricator after earning his diploma of professional studies in installation and manufacturing of glass products from Le Chantier Training Centre.
Continuing to develop his skills and knowledge, Allain earned a certificate in management from the University of Montreal School of Business Studies (HEC). His team leadership and determination led him to new opportunities in estimating, customer services, project co-ordination and, eventually, internal sales supervisor.
Based in Montreal and fluent in French, Allain is a member of Devis de Construction Canada-Construction Specifications Canada (DCC-CSC) and has completed the Principles of Construction Documentation course.