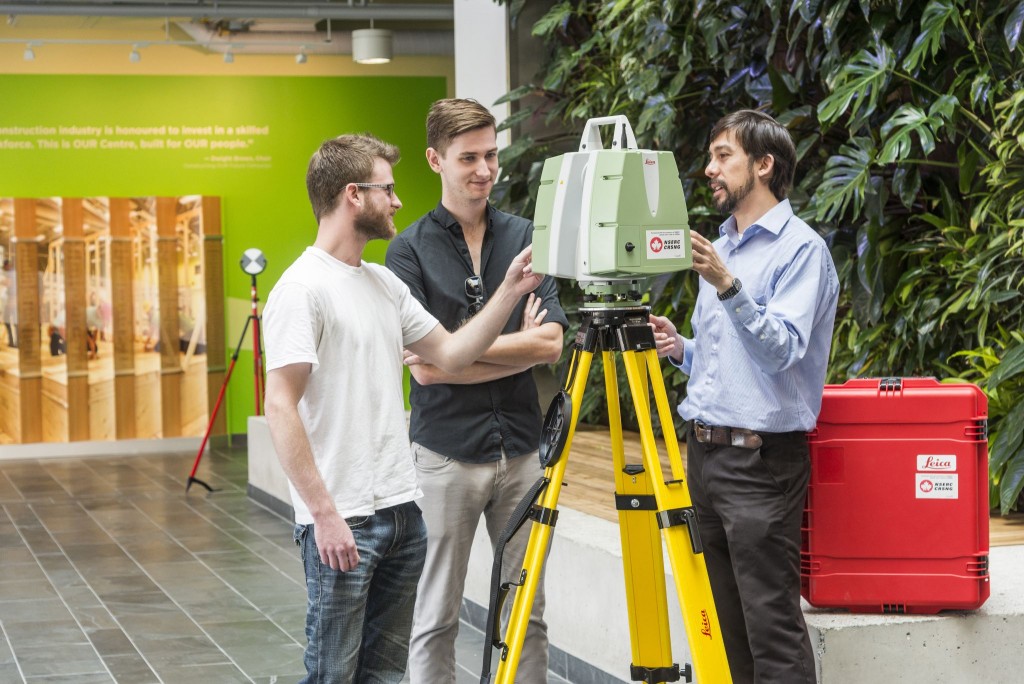 Ottawa's Algonquin College finished off January with the grand opening of its Construction Research Centre—a building dedicated to enhancing design/construction students' learning opportunities.
The facility has approximately $2.8 million worth of new research equipment and software. The funds were established through Canada Foundation for Innovation (CFI), the Ontario Research Fund, and contributions from private industry members. There was a support total of $3.15 million for equipment and infrastructure to enhance the college's capabilities to conduct construction research.
"The focus of the Construction Research Centre is to leverage digital technology and collaboration tools for the construction industry through applied research projects with company partners working with Algonquin faculty and students," said Alexander Yang, the college's construction project manager. "The collaboration with industry gives them access to the college's resources and expertise, as well as grant funding to subsidize research and commercialization costs while the students get an opportunity to develop their problem solving skills and professionalism so they are more employable upon graduation."
Some of the facility's new state-of-the-art technology includes:
● 3D laser scanner used to create digital models of structures;
● virtual reality system to visualize models with 3D glasses and a hand-held remote;
● 3D printer;
● infrared (IR) cameras; and
● computer lab equipped with both Mac and PC software.
The Construction Research Centre connects students with partners in the local industry to work on new projects, create innovative building designs, refine project decision-making, and develop more efficient onsite communication tools. It also gives members of the local industry access to updated technology to help solve everyday problems.