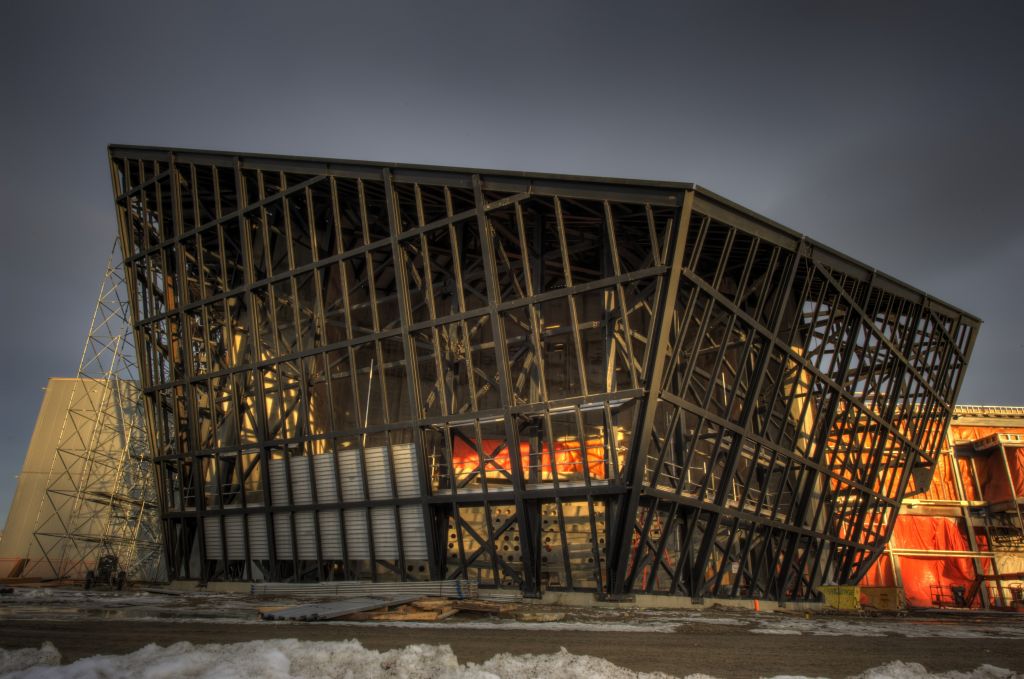 The Canadian Institute of Steel Construction (CISC) has announced the finalists for the 2013 Alberta Steel Design Awards.
Submissions were received from architects, engineers, and CISC members. The winners will be chosen in architectural, engineering, industrial, sustainability, and steel edge categories. A sixth category, building communities, was added to this year's program to honour development projects.
The nine finalists include:
CANA Construction (Telus Spark, the new Calgary Science Centre);
CANA Construction (West Light Rail Transit [LRT] Station projects);
Supermétal Structures (Pembina Hall Student Residence Building at the University of Manitoba);
Supreme Steel LP Edmonton (Suncor TRO Water Barge);
Supreme Steel LP Edmonton (Renaissance Edmonton Airport Hotel)
Stantec Consulting (Edmonton Federal Building, Parkade and Centennial Plaza);
Waiward Steel Fabricators (CNRL Coker Tower Rebuild);
GEC Architecture, Sturgess Architecture (Seventh Avenue LRT); and
Stantec Consulting Limited (Peace Bridge).
Nominated for the Telus Spark and West Light Rail Transit Station projects, CANA Construction believes the program brings recognition to project teams and the construction industry in the province.
"Mega-structures are being built all over the world, but there are actually some pretty significant projects happening right outside our back doors," Luke Simpson, CANA's business development and marketing manager toldConstruction Canada Online.
The awards will be distributed on March 21 at Northlands Edmonton EXPO Centre. The gala, themed "Leading and Shaping our Future" is expected to attract regional architects, engineers, and other industry professionals.