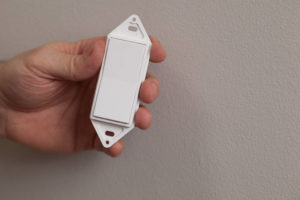 Earlier this month, Alberta's Municipal Affairs issued a new Electrical Standata permitting wire-free switching in new construction projects.
According to a statement released by Levven Electronics, a manufacturer of wireless switches, these products offers many benefits, including:
eliminates all of the wire, pipe, and boxes used today for wired switches, thereby saving an average of 213 m (700 ft) of copper wire and 28 switch boxes per new home;
speeds up new home construction because switch installation is faster without wires;
increases labour efficiencies and capacity for electrical, drywall, and painting trades;
prepares homes for building management systems (BMS) without added cost or complexity; and
provides new switching features that reduce energy costs, increase convenience, and deliver added safety and security results.
"We appreciate the Alberta government's leadership in recognizing wire-free switches as a safe method to control power. The wire-free switch is a game-changer. It delivers real benefits for Canadian businesses, environment, and the people using the switch day-to-day," said Marv Verlage, vice-president of Levven Electronics.
Alberta's Municipal Affairs and the Safety Codes Council jointly publish Electrical Standata bulletins to communicate new interpretations, clarifications, recommended practices, or province-wide variances to the Safety Codes Act. The Standata update pertains to Rules 30-500 to 30-510, Luminaires in Buildings of Residential Occupancy, and can be viewed here.