Alberta multi-use recreational facility expanding in phases
March 2, 2013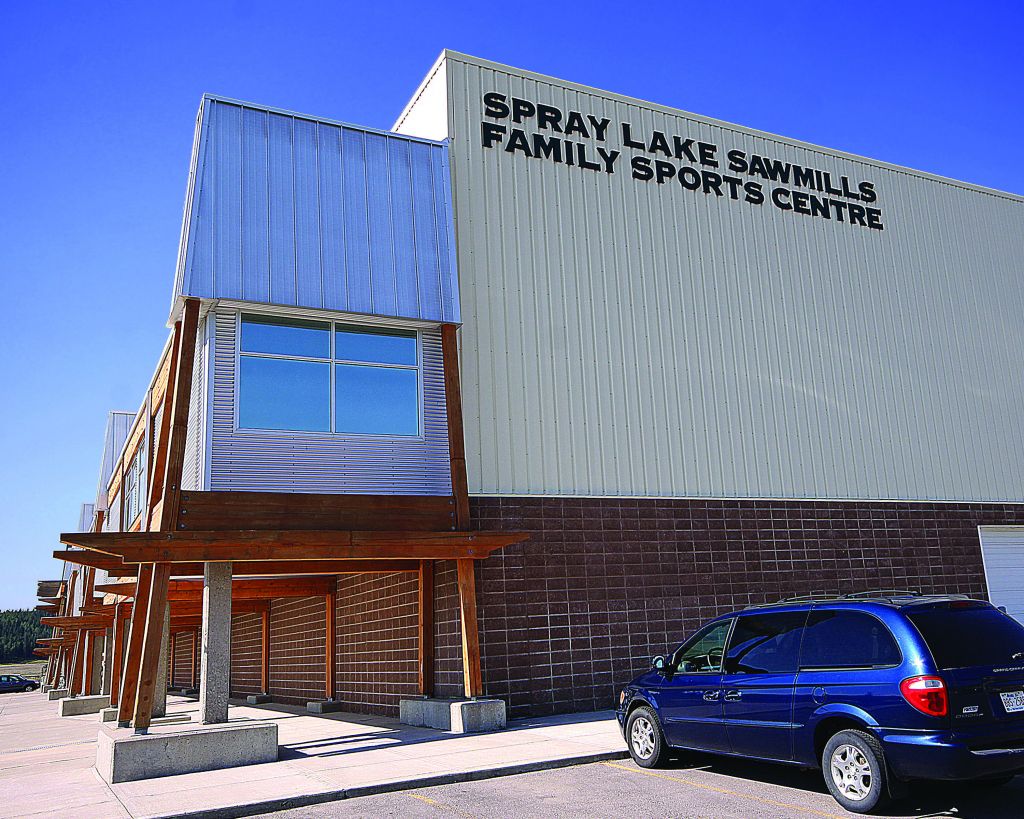 Located just outside of Cochrane, Alta., Spray Lake Sawmills Family Sports Centre, is a 18,580-m2 (200,000-sf) multi-use recreational centre for the surrounding communities. The design-build project is as much a tribute to green living, as it is active lifestyles.
Beginning in 2000, the facility was constructed in many phases, which were completed in 2011. It includes:
three National Hockey League (NHL)-sized ice surfaces;
indoor turf area;
multi-use gymnasium space;
fully accessible indoor running track;
various meeting rooms and spaces;
physiotherapy/massage centre; and
martial arts studio.
The first phase of construction—including an arena, dressing rooms, and offices—was completed with a design-build plan set forth by the design and construction team. The second phase (also completed with a design-build construction plan) included the track, turf, and gymnastics areas, while the third added two more arenas and the martial arts studio. The fourth and final phase completed included additional program rooms. Now, a proposed fifth phase, currently in early planning stages, will potentially include an aquatic centre and curling rink.
The assemblies used in the ice rinks were column-free, flexible structural systems able to accommodate design changes. The ice rinks' rooftops were not required to support any equipment, allowing for a standing-seam metal roof system to be installed in large sections without openings. In terms of energy efficiency, the specified roofing assembly can support additional insulation thicknesses.

The building's redeveloped ice plant station, which services all the ice surfaces, was designed to reduce operating costs. A portion of the waste heat recovered from the ice plant is used to heat the main lobby's floor and aims to reduce natural gas consumption by up to 35 per cent. Additionally, the dehumidification system used year-round for ice surfaces employs waste heat from the ice plant rather than natural gas, attributing to the facility's decreased overall consumption.
In addition to the waste heat, the other 'green' designs incorporated include rubber floors created from recycled tires, low-flow toilets and showers, and drought-resistant landscape plans. The ice-resurfacing vehicle will also run on battery power, eliminating emissions and improving the arena's indoor air quality (IAQ) for the 10,000 weekly users.
Endnotes:
[Image]: http://www.constructioncanada.net/wp-content/uploads/2014/06/slss_8.jpg
[Image]: http://www.constructioncanada.net/wp-content/uploads/2014/06/2285_SLSSC_December_2009.jpg
Source URL: https://www.constructioncanada.net/alberta-multi-use-recreational-facility-expanding-in-phases/
---