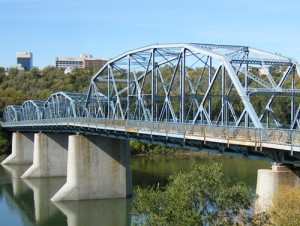 This year's Alberta Steel Design Awards of Excellence have been given to five projects representing the state-of-the-art in architecture, engineering, fabrication, and sustainability in the steel construction industry.
The biennial Canadian Institute of Steel Construction (CISC) award celebration promotes the structural steel industry within the Alberta region and across Canada by recognizing talent and ingenuity in steel design and the innovative use of steel in addressing various construction challenges. Projects were eligible if they included a CISC Alberta regional member, even if they were constructed outside the province.
This year's winners include:
• Architectural Award: Art Gallery of Alberta–Randall Stout Architects, HIP Architects, Associate Architect, DeSimone Consulting Engineers, and BPTEC-DNW Engineering;
• Engineering Award: The Bow–HR Real Estate Investment Trust/Matthews Southwest, Foster & Partners/Zeidler Partnership Architects, and Halcrow Yolles;
• Industrial Award: Shell Canada Energy Reactor Building Modifications–Shell Canada Energy and BPTEC-DNW Engineering;
• Steel Edge: Whitemud Drive-Quesnell Bridge Widening–City of Edmonton and CH2M HILL Canada Limited; and
• Sustainability Award: Dawson Bridge Rehabilitation–City of Edmonton and Dialog.
For more information, visit www.cisc-icca.ca/awards/alberta/2011.