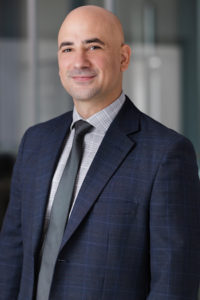 Acoustical consultant firm Aercoustics Engineering has appointed Anthony Roppa as principal. Roppa has led Aercoustics' business development efforts since joining the team in 2013.
"As we head into the next chapter of our business growth, we decided to expand our senior positions to support it," said Steve Titus, president, Aercoustics Engineering. "Anthony has played an integral part in our success and I am pleased to recognize him not only for the contribution he has already made to Aercoustics but also for the leadership and vision he continues to bring to the firm."
Roppa holds a bacherlor's degree in engineering and has more than 15 years of technical sales experience. Before joining Aercoustics, he worked in direct sales, developing software suites for clients and managing a sales team of more than 50 consultants throughout North America. His unique background in engineering and sales means he brings a different perspective to both strategic planning and client support, the firm said in a press release. During his time at Aercoustics he has grown the business development and proposal teams, established formal training practices, introduced automation to the proposal process, and introduced technology to the sales side of the business through sophisticated reporting, tracking and projections.
"We value different skill sets and believe leadership positions in our firm should not be limited to engineers," said Titus. "Anthony's greatest strength is relationship building and networking in the architecture, engineering, and construction industry. This quality has enabled him to uncover opportunities for Aercoustics both through new clients as well as a network of contacts from other firms or industry groups."