Mechanical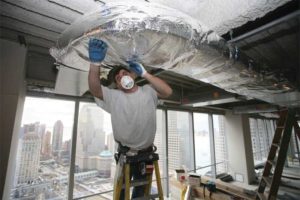 Mechanical insulation, including thermal protection for HVAC systems, mechanical piping, and marine and industrial uses, is overshadowed by traditional building insulation. However, the insulation is just as important in mechanical equipment and boats as it is in buildings to combat energy loss and control operation costs.
In cold environments, fibreglass blanket insulation is an effective and inexpensive method of reducing heat flow. Blanket insulation keeps structures warm, decreasing the stress on furnaces and other heat sources. In warm environments, blanket insulation blocks heat transfer into the structure and can reflect heat outward if a radiant barrier is attached, making it quite versatile. When installed at the proper thickness, a foil scrim kraft (FSK)-faced, flexible fibreglass blanket insulation placed around the exterior of rectangular and round HVAC ductwork reduces unwanted heat loss or gain. It also eliminates ductwork condensation problems that can lead to mould and microbial growth.
Fibreglass boards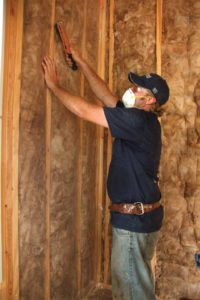 Semi-rigid fibreglass board can be used in a variety of new and retrofit construction to provide thermal and acoustical insulation in exterior wall cavities where framing is not present. This is useful in large, open structures such as parking decks, mechanical rooms, theatres, sports arenas, shopping centres, and utility plants. When used in the exterior envelope of steel-framed buildings, fibreglass board minimizes temperature fluctuations that can occur in the winter and summer through heat loss and gain.
For voyaging boats and other marine vessels, natural condensation can be a frustrating problem. When temperatures reach the dewpoint, condensation can form on interior surfaces of an uninsulated, or under-insulated, hull or deck. This can be uncomfortable for sailors, who already face a wet and unforgiving world above deck. Condensation can be prevented by adding a sufficient layer of insulation and sizing so the surface temperature will be above the dewpoint.
Hulls and decks are made of wood, fibreglass, metal, or a combination of materials, each with various degrees of thermal conductivity. Boosting the thermal resistance in the form of insulation decreases thermal loss, reduces heating costs, and lowers fuel demands. For boats, weight is often an issue when it comes to insulation. Boats operating in cold waters need adequate insulation to keep their crews warm and protected while not limiting freight capacity, so opting for a lighter insulation product offering similar benefits to other options can be a smart investment.
Builders and architects working in Canadian markets have their work cut out for them when it comes to specifying proper insulation. However, the right tools and knowledge can help builders design structures that punch above their weight in efficiency and comfort.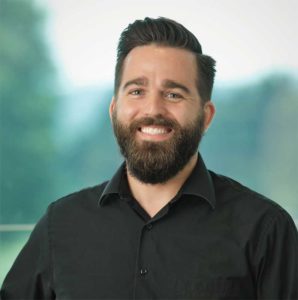 Ted Winslow is the brand product manager of building science, systems, and technical marketing for CertainTeed Insulation. He serves the company as a technical resource on topics ranging from code reviews to sustainability programs, and oversees development of CertainTeed insulation systems. Winslow holds a bachelor's degree in mechanical engineering from Temple University. He can be reached at ted.winslow@saint-gobain.com.

Control the content you see on ConstructionCanada.net!
Learn More.