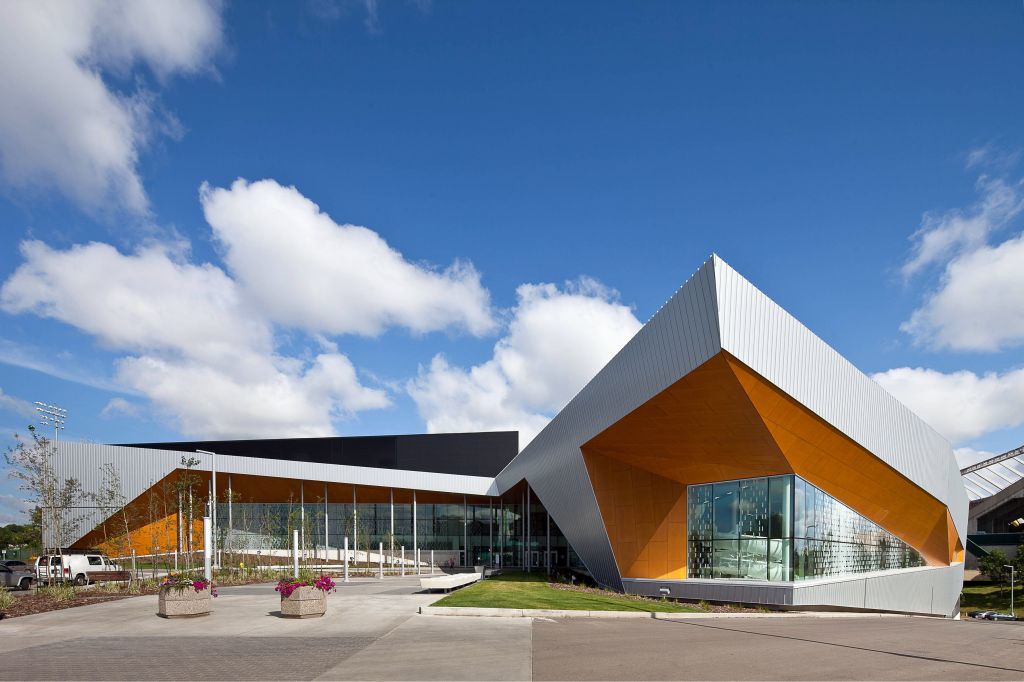 The annual City of Edmonton's Mayor's Awards honoured 10 projects for their inclusion of universal, accessible design features.
Administered by the Advisory Board on Services for Persons with Disabilities (ABSPD), awards are presented to architects, individuals, and organizations.
This year's project winners in the Universal Design in Architecture category include:
Stantec  for Edmonton International Airport;
William H. Ross for Valour Place;
DIALOG and RTKL for Kaye Edmonton Clinic; and
MJMA + Kasian Architecture Interior Design and Planning (formerly HIP Architects) for Commonwealth Community Recreation Centre (CCRC).
The CCRC is a multi-use, 20,438-m2 (220,000-sf) complex built to Leadership in Energy and Environmental Design (LEED) Silver standards. Increased access and mobility features were included in the design, as well as an open central area to increase wayfinding for various visitors.
"There were more nominations put forth this year for the Mayor's Awards on behalf of the ABSPD than any other year in the Universal Design Category," Universal Design in Architecture winning architect Ron Wickman told Construction Canada Online. "In past years, the projects were smaller and much more humble. A lot of the projects did not have to incorporate universal design features as part of building code requirements, they incorporated the features because it makes good business sense."
Other awards were distributed in categories such as Outstanding Service, Employers, and the Ewen Nelson Award for Self-Advocacy. The full list of winners can be viewed here.