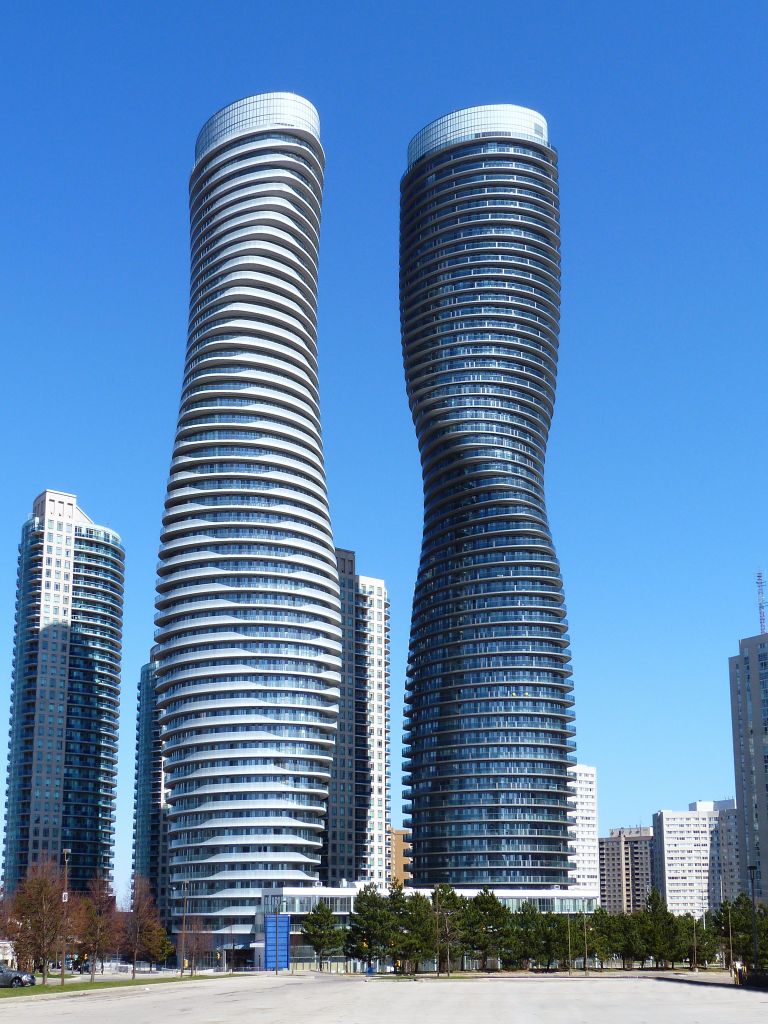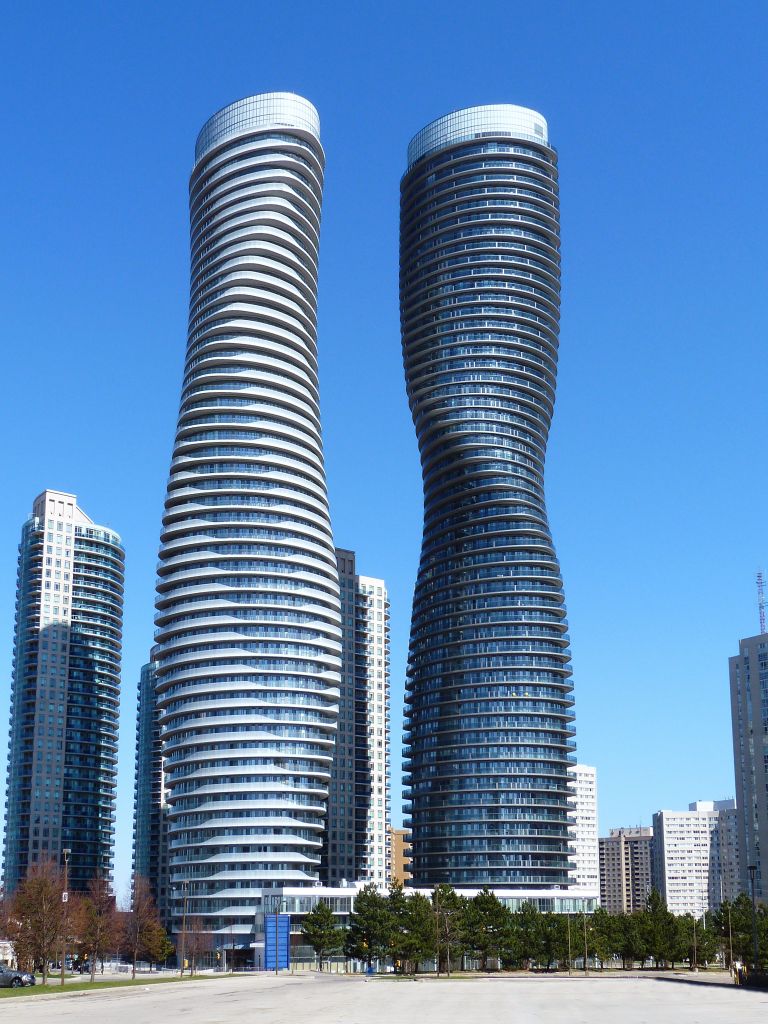 International buildings data firm Emporis has named a Greater Toronto Area (GTA) condo complex the best skyscraper built in 2012.
Absolute World Towers (Mississauga, Ont.) was chosen by an expert jury panel from more than 300 structures completed in 2012 and all exceeding 100 m (328 ft).
Designed by MAD architects and Burka Architects, the towers are 158 and 176 m (518 and 577 ft) tall, 50 and 56 storeys high, and have been nicknamed "the Marilyn Monroe buildings" for the curvaceous shape.
"The unique, twisting organic shape—the realisation of which was in itself a fine technical achievement—makes the towers an instant classic," Emporis senior analyst Matthew Keutenius told Construction Canada Online. "Moreover, they are an icon for Mississauga, and a landmark that has put the city firmly on the architectural map. On the first tower, the degree of twist varies from one to eight from floor-to-floor; while the second rotates a constant four degress per floor, reflecting the design architect's intention the towers should complement but not duplicate each other."
Calgary's The Bow placed fourth in this year's award program. The 236-m (774-ft) high skyscraper was designed by Foster+Partners and Zeidler Partnership Architects and is the country's third tallest structure.
The second and third-place winners were, respectively, Al Bahr Towers (Abu Dhabi) and Burj Qatar (Doha, Qatar).
This award has been distributed annually since 2000. Click here for more information about the winners.