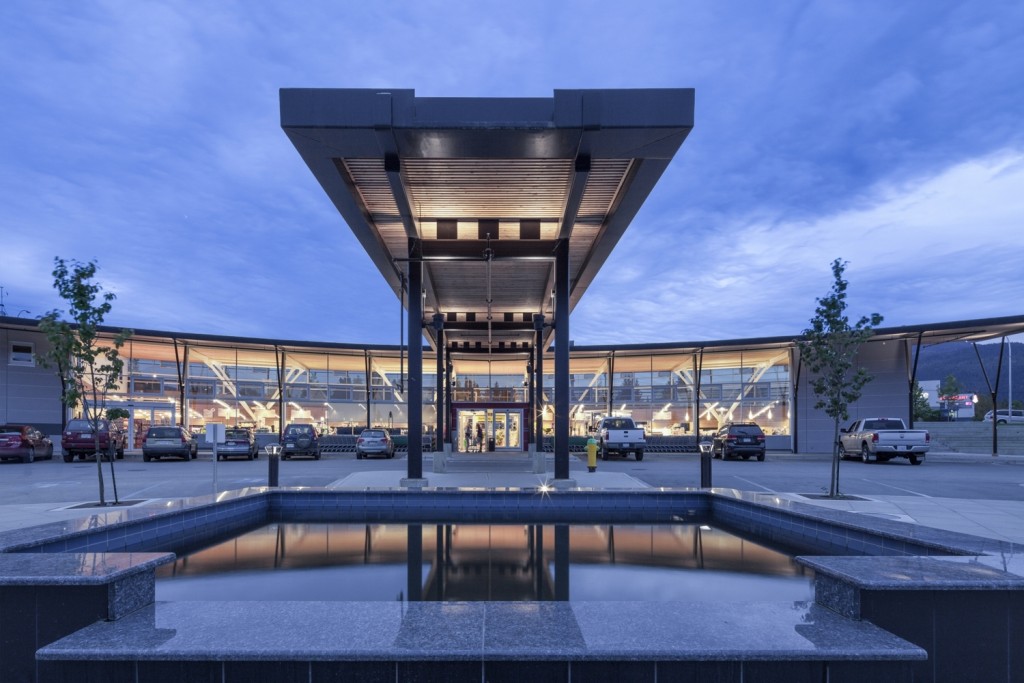 By Florian Maurer
The Askew's Uptown supermarket in Salmon Arm, B.C., was the first phase of a 2.4-ha (6-acre) mixed-use development. The design makes timely statements about urban culture, community benefit, and environmental consciousness.
In the site's context of car-oriented highway commercial development with blacktop and scattered buildings, the Askew's master plan offers a development model that could, if adopted more broadly, create areas as more urban and pedestrian-friendly spaces.
Instead of buildings placed randomly in a sea of parking, structures are used to define streetscapes and spaces to create a more main street experience. The fully glazed Street Wall—created by the supermarket's continuous glazed exterior—follows the curve of 11th Avenue, and is the first step in creating the desired esthetic and function of the development.
The proposed mix of retail, service, and residential uses further enhances the idea of bringing living, working, and shopping together, and reducing the need for car traffic.
Salmon Arm is a city largely sustained by forestry. In step with Askew's philosophy, the store's 2972-m2 (32,000-sf) roof was designed for maximum community benefit by using lots of wood. The wood elements were prefabricated in a warehouse during winter, a time when employment for carpenters is traditionally scarce. In spring, they were hoisted onto the steel beams, the building was covered quickly, and the carpenters could go on to other work that sprung up.
A total of 573 m3 (245,000 board feet) of dimensional lumber and 1320 sheets of plywood went into the wood roof. A lot of carbon dioxide (CO2) was sequestered with the use of the wood roof. The rainwater from the roof ends up as a waterfall that feeds a pool, from where it goes on to an underground cistern that irrigates trees and landscape, and eventually recharges aquifers.

The building achieves a 43 per cent reduction in energy use compared to a typical grocery store through features such as:
● re-use of waste refrigeration heat;
● radiant in-floor heating;
● natural ventilation;
● ample glazing for daylighting;
● light-sensing dimmers; and
● exterior shading.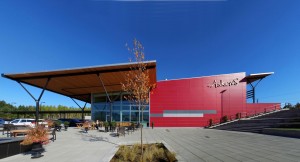 The site's slope from the road presented a significant problem for a building requiring large, flat areas for parking and a shop floor. Instead of the typical solution involving retaining walls and massive earth moving, the shop floor was dropped a storey below the road level and the entrance was turned toward the inside of the development. It was visibly connected to traffic through a fully glazed southern façade—the curved Street Wall. Since the store's ancillary functions were tucked under the landscaped boulevard, they were allowed to be built right to the property line. The owner got extra mileage from his real estate and earth-moving was kept to a minimum.
Of course one project alone is not enough to turn suburban highway commercial into a pedestrian friendly, urban community. However, the Askew's development makes a start in the right direction and provides an example.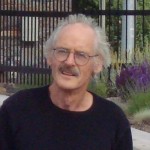 Florian Maurer is a German-born and -educated architect practising in British Columbia's Okanagan Valley. He opened his first architectural firm in Whitehorse, and then practised in Italy for three years before returning to Canada in 2003 to open his firm in Penticton, B.C. Maurer's work is based primarily on structural and practical ideas; he has been recognized with numerous awards including a Governor General's Medal and two B.C. Lieutenant Governor's Awards. He can be contacted at www.florianmaurer.ca.

Control the content you see on ConstructionCanada.net!
Learn More.