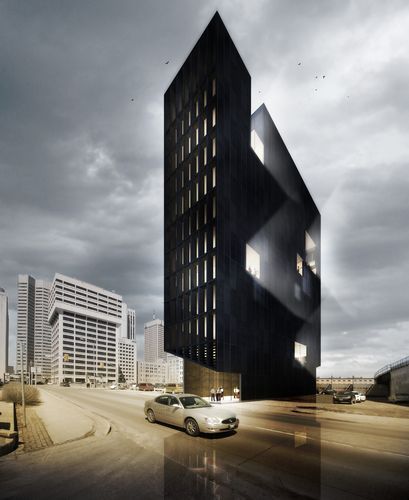 Winnipeg-based 5468796 architecture firm is this year's recipient of the Rice Design Alliance (RDA) Spotlight Prize.
This year marks the sixth annual awards program, which honours up-and-coming architects and designers with a monetary prize, as well as an invitation to lecture at Houston's Museum of Fine Arts. Winners are chosen by a committee of industry experts.
"RDA truly believes 5648796 to be one of the most talented young design firms worldwide," RDA past-president and Houston Downtown Management District's Lonnie Hoogeboom said. "5468796 has been on our radar for a few years, and in that time their work and the recognition of their work has skyrocketed—and deservedly so."
The firm has been operating since 2007. It will accept the award and present a lecture on September 9 in Houston.