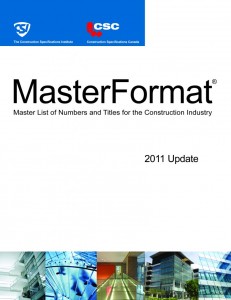 CSC and the Construction Specifications Institute (CSI) have announced more than 100 updates to MasterFormat as part of the organization standard's annual revision cycle.
The most significant update to MasterFormat involves re-organization of the Concrete Reinforcing section under Division 03–Concrete. Among the revisions:
• Reinforcing Steel (03 21 00) was changed to Reinforcement Bars (03 21 00) to cover plain steel, galvanized, epoxy-coated, and stainless steel reinforcement bars, as well as composite reinforcement bars (e.g. glass fibre-reinforced polymer [GFRP], organic fibre-reinforced polymer, and carbon fibre-reinforced polymer);
• Welded Wire Fabric Reinforcing (03 22 00) was renamed Fabric Grid Reinforcing (03 22 00) and Composite Grid Reinforcing (03 22 19);
• Fibrous Reinforcing (03 24 00) was added; and
• Division 43–Process Gas and Liquid Handling, Purification, and Storage Equipment was reworked to better correspond with Division 46–Water and Wastewater Equipment (which had been added during last year's revisions).
These changes keep the standard current with evolving design and construction practices, explained CSC's president, Corinne Golding, RSW.
"The efficiencies provided by MasterFormat continue to increase the relevancy for users—whether for project manual organization or for information storage and retrieval," she said.
The MasterFormat Maintenance Task Team (MFMTT) conducts the MasterFormatrevision process. The next MFMTT annual revision review workshop will take place this summer, and results from that meeting will be announced in January 2012.
For more information, visit www.masterformat.com.