$10.3M contract awarded to construct new N.L. interchange on Trans-Canada Highway
by arslan_ahmed | January 10, 2023 3:56 pm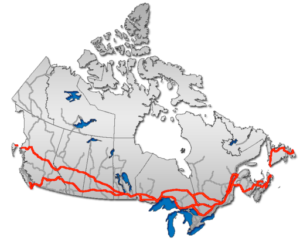 A $10.3 million contract has been awarded to Farrell's Excavating Ltd. to construct an underpass allowing motorists access between the community of Galway, N.L., and the Trans-Canada Highway, and easing traffic congestion on Pitts Memorial Drive and nearby roads.
The underpass will be built below the Trans-Canada Highway at Exit 41, as well as ramps and a roundabout on the western side of the highway to connect to Danny Drive via the underpass.
The contract also includes the construction of a temporary four-lane diversion on the Trans-Canada Highway to allow motorists to travel around the construction site at a reduced speed.
The new infrastructure will allow motorists to depart and enter Galway via the highway's westbound lanes.
"Constructing a new interchange to Galway on the Trans-Canada Highway will help ease traffic congestion on Pitts Memorial Drive, which is one of the busiest highways in the province. Transportation infrastructure is critical to help growing communities like Galway. Creating easier access to the area will also help economic development," says Honourable Elvis Loveless, Minister of Transportation and Infrastructure.
Endnotes:
[Image]: https://www.constructioncanada.net/wp-content/uploads/2023/01/AA_NewFoundLandHighway.png
Source URL: https://www.constructioncanada.net/10-3m-contract-to-construct-new-n-f-interchange-on-trans-canada-highway/
---