Wood product EPDs released
by mdoyle | February 21, 2014 12:44 pm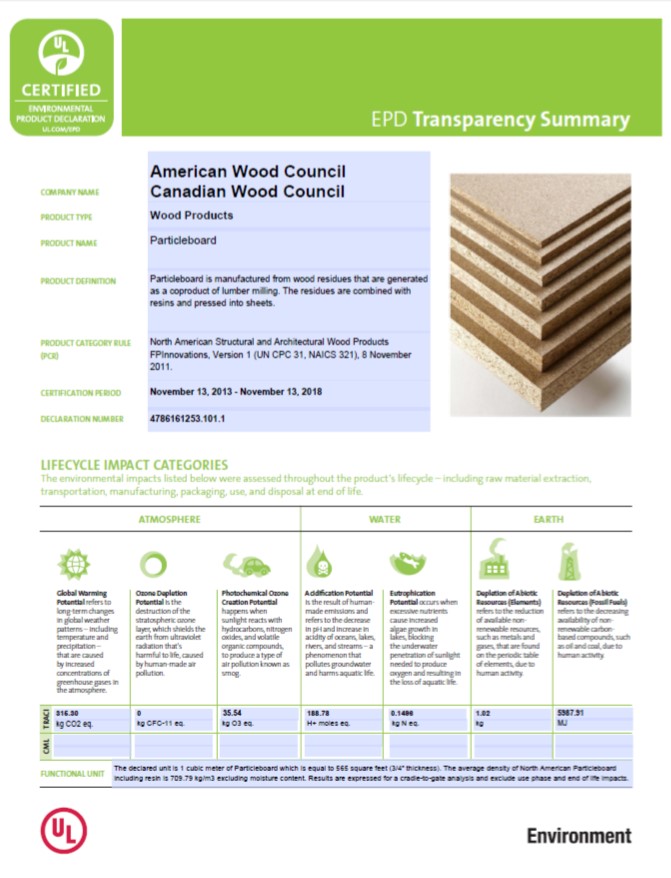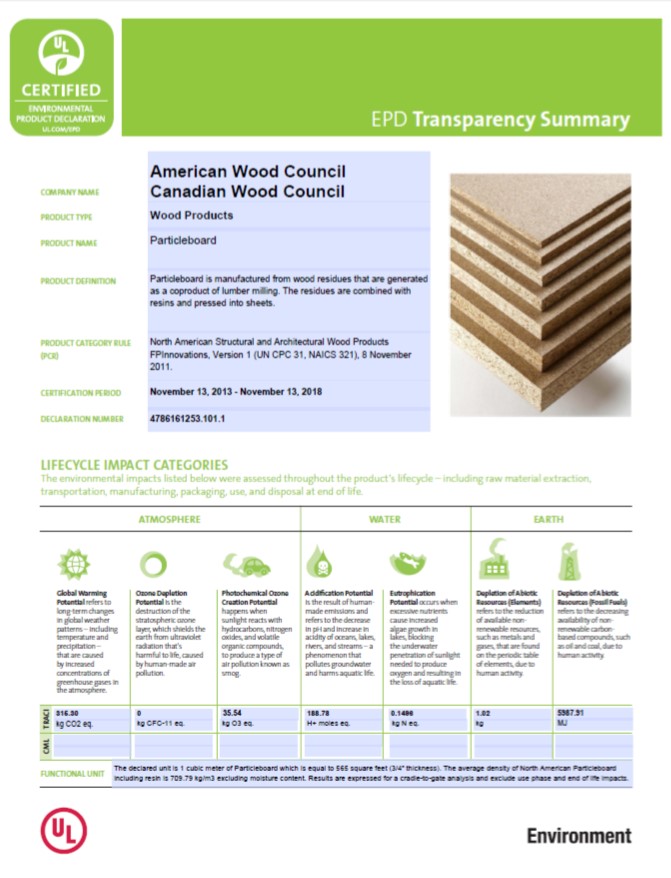 Environmental product declarations (EPD) for medium-density fiberboard (MDF) and particleboard are now available in North America.
The Canadian Wood Council (CWC) and American Wood Council (AWC) announced the release of the resources, which are third-party verified by Underwriters Laboratories (UL) Environment.
Based on International Organization for Standardization (ISO) 14025, Environmental Labels and Declarations: Type III Environmental Declarations–Principles and Procedures, and ISO 21930, Sustainability in Building construction–Environmental Declaration of Building Products, the EPDs are applicable worldwide and include environmental impact information such as global warming potential, waste generation, and emissions.
"The EPD process is one that is open and transparent, outlining where wood products have optimal environmental performance capabilities as well as areas where various products have a need for improvement," CWC president Michael Giroux told Construction Canada Online. "This form of comparison data would equal the playing field for competing products and mitigate any past false stigmas that may have existed without scientific or justified proof."
This release brings the total of EPDs for wood products in North America to nine. Click here[2] to learn more.
Endnotes:
[Image]: http://www.constructioncanada.net/wp-content/uploads/2014/06/EPD-Transparency-Summary.jpg
here: http://www.awc.org/greenbuilding/epd.php
Source URL: https://www.constructioncanada.net/wood-product-epds-released/
---