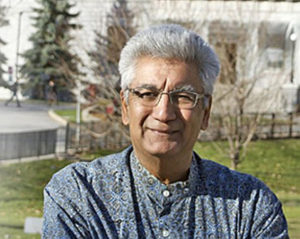 Vikram Bhatt, professor at McGill School of Architecture in Montréal, has been inducted as a new fellow in the Royal Society of Canada (RSC).
Bhatt is one of 93 new fellows in the Academies of Arts and Humanities, Social Sciences, and Science who have been elected by their peers for their scholarly, scientific, and artistic achievements.
Bhatt is an internationally recognized expert in the field of sustainable housing and human settlements design. His action research and practical interventions are affordable and culturally appropriate. His pioneering work on edible landscapes and urban agriculture has focused on food security and transformed neighbourhoods and cities around the globe improving lives of ordinary people, said RSC.
The 2019 Fellows and Members will be welcomed into the RSC next month in Ottawa during the RSC's Celebration of Excellence and Engagement.