Vancouver's $9.9B wastewater plant's design will recover sustainable energy
by arslan_ahmed | July 20, 2022 9:42 am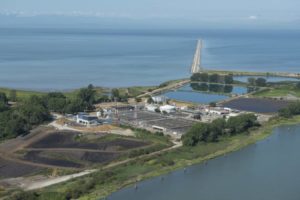 The $9.9 billion Iona Island Wastewater Treatment Plant (IIWWTP) projects in Vancouver, British Columbia, will focus on recovering sustainable energy from wastewater.
The multi-year program includes construction of a new tertiary treatment facility and a range of ecological restoration and off-site works projects to improve the connection between infrastructure, the community, and the environment.
The projects will be designed with consideration of local First Nations and community stakeholders, with aims to increase the level of treatment to improve both water quality and the surrounding marine environment. Centered on recovering sustainable energy from wastewater, it will integrate with surrounding ecological restoration efforts and provide economic opportunities for First Nation entities.
The project also aims to improve seismic resiliency to withstand earthquakes, combat potential sea level rise, and mitigate other anticipated climate change impacts on the facility throughout the 21st century.
The IIWWTP projects are the largest capital program ever undertaken by Metro Vancouver—a federation of 23 municipalities, one electoral area, and one treaty First Nation that collaboratively plans for and delivers regional-scale services. As the selected PMC for the projects, global design firm Stantec will provide a multi-disciplinary team of resources to deliver a range of program management and technical support services.
Completion of the IIWWTP projects is currently scheduled for 2038 with tertiary treatment commissioning in 2035.
Endnotes:
[Image]: https://www.constructioncanada.net/wp-content/uploads/2022/07/BC_MetroVancouver.jpg
Source URL: https://www.constructioncanada.net/vancouvers-9-9b-wastewater-plants-design-will-recover-sustainable-energy/
---