Vancouver to host international sustainability conference
by Katie Daniel | February 22, 2016 4:41 pm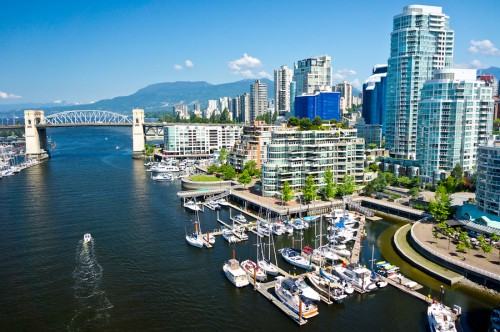 Professionals from around the world are heading to Vancouver for the 2016 International Green City Conference from Mar. 14 to 18 to learn about the importance of incorporating green design in urban development.
Organized by the Canadian Nursery Landscape Association (CNLA) and the International Association of Horticultural Producers (AIPH), the conference will feature local and international speakers who will share examples and strategies for green cities. The goal of the event is to equip attendees with the tools to support their local green city efforts. They will learn how to achieve practical and affordable solutions and experience it in action.
Presenters will include:
Mike Harcourt, advisory board chair for the University of British Columbia's (UBC's) Centre for Interactive Research on Sustainability (CIRS);
Steven Peck, president of Green Roofs for Healthy Cities (GRHC);
Paul Ronan, executive director of Ontario Parks Association (OPA);
Phil Paxton, Landscape Canada chair of CNLA;
Daniel Roehr, associate professor at the School of Architecture and Landscape Architecture at UBC;
Li Xiong, dean of the School of Architecture at Beijing Forestry University in China;
Katherine Isaac, planner in the city's parks and recreation department;
Patrick Condon, sustainable urban design professional; and
Bill Hardy, chair of the public relations and environment committee for CNLA.
For more information, click here[1].
Endnotes:
here: http://www.cnla-acpp.ca/Page.asp?PageID=751&SiteNodeID=1039
Source URL: https://www.constructioncanada.net/vancouver-to-host-international-sustainability-conference/
---