Urban Umbrellas to cover Toronto sidewalks
by mbuckstein | November 7, 2012 9:09 am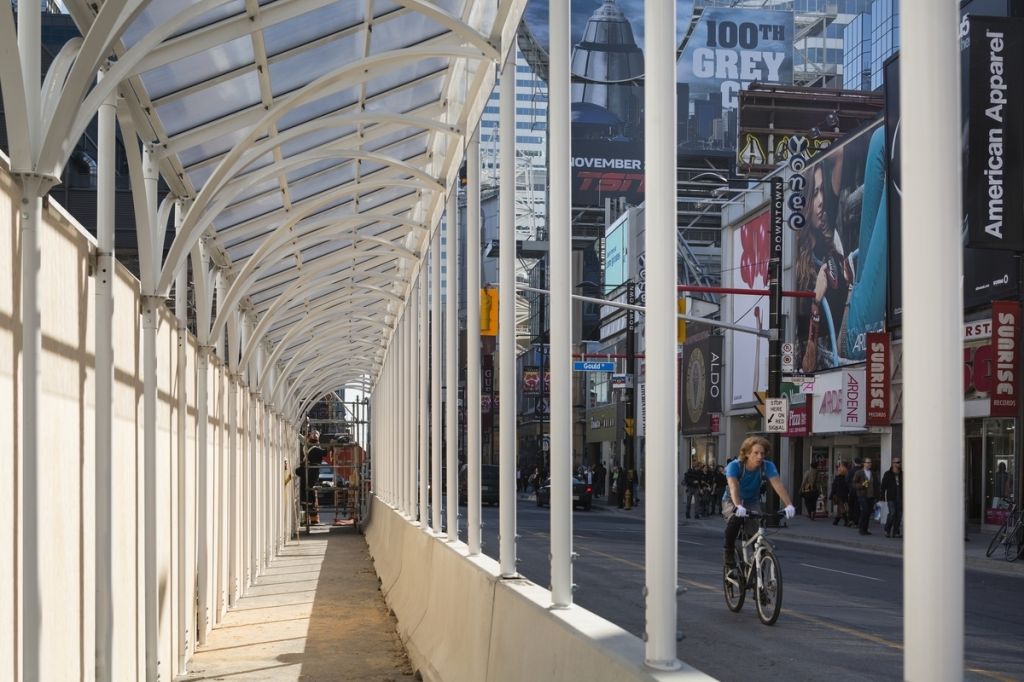 Ryerson University and a condominium development in Toronto will be the first locations in Canada to sport the new Urban Umbrella sidewalk coverings.
First seen in New York City, the arched steel frames and translucent coverings are a stylized alternative to the commonly used scaffoldings that protect pedestrians from falling construction debris.
The structures comprise recycled steel and translucent panels allowing 90 per cent light transmission. They were employed for the areas surrounding the Student Learning Centre construction at Ryerson University and the continuing development at One Bloor—a condominium project at the high-traffic intersection of Yonge and Bloor.
Councillor Kristyn Wong-Tam—whose ward will see the addition of the umbrellas—supports the implementation of the safe and stylish coverings.
"We live in a growing and transforming city that is welcoming thousands of new residents every year," she said. "Construction is inevitable—it is also the first step in building communities."
The launch of the project was held October 25 at Ryerson University.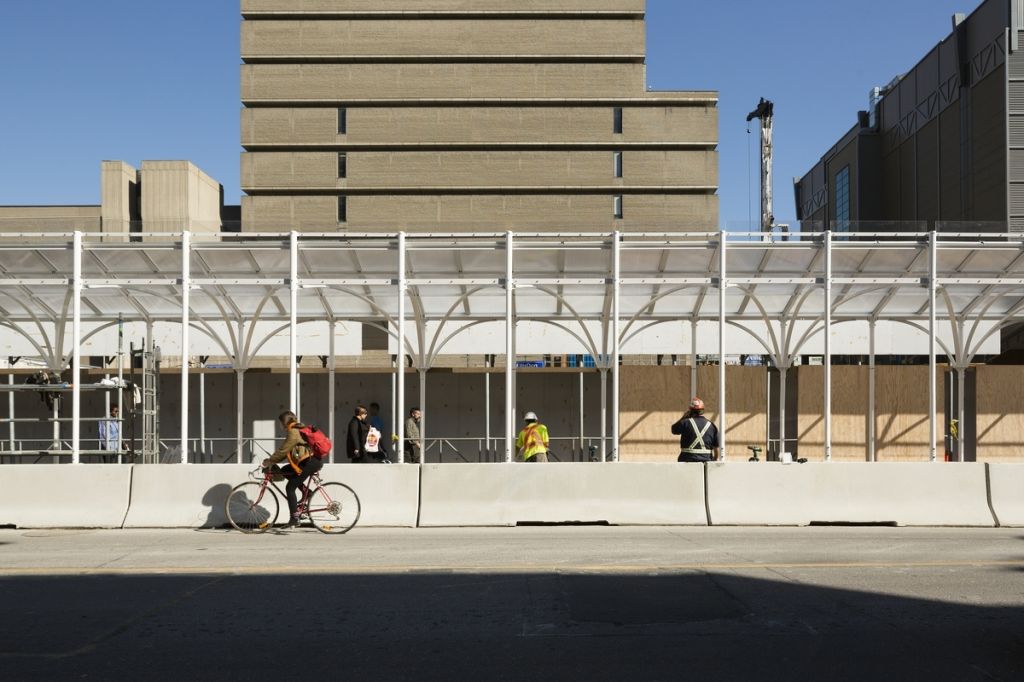 Endnotes:
[Image]: http://www.constructioncanada.net/wp-content/uploads/2014/06/URBAN_UMBRELLA_Toronto2012_JamesEwing-3935F.jpg
[Image]: http://www.constructioncanada.net/wp-content/uploads/2014/06/URBAN_UMBRELLA_Toronto2012_JamesEwing-3751F.jpg
Source URL: https://www.constructioncanada.net/urban-umbrellas-to-cover-toronto-sidewalks/
---