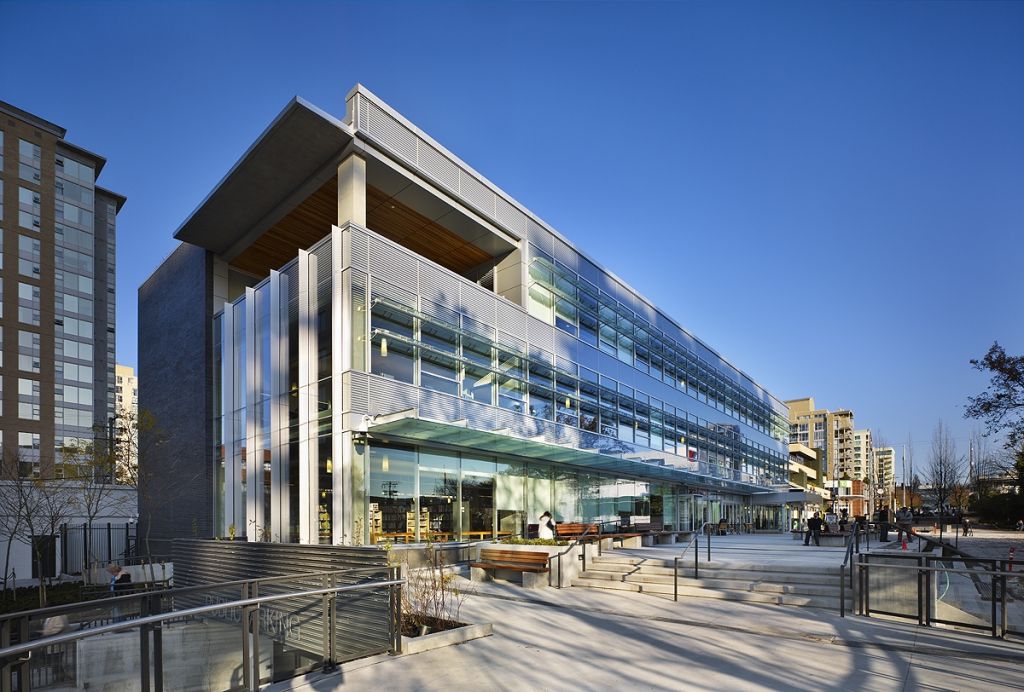 A Vancouver library and Toronto 'beach' were among the winners of the biennial 2012 National Urban Design Awards.
Overseen by Royal Architectural Institute of Canada (RAIC)/Architecture Canada, Canadian Institute of Planners (CIP), and Canadian Society of Landscape Architects (CSLA), the program honours projects with a positive impact on Canadian cities. With the support of major municipalities, it aims to promote projects contributing to the sustainability and quality of life in urban spaces.
The North Vancouver Library, designed by Diamond Schmitt Architects, took top prize in the Urban Architecture category. Paul French, the firm's director of communications, told Construction Canada Online the facility incorporates sustainable building in its award-winning design.
"The new library is designed to Leadership in Energy and Environmental Design [LEED] Gold standards, utilizing a combination of natural ventilation, geo-exchange cooling, and solar energy to meet the heating and cooling needs of the building," he said. "It is designed to be energy-efficient, utilizing a high-performance building envelope, operable windows, and natural ventilation."
Other 2012 winners include:
• Canada's Sugar Beach, Civic Design Project (Toronto);
• Marché Lionel Daunais, Civic Design Project (Boucherville, Que.);
• Feed Toronto: Growing the Hydrofields, Student Project (Toronto);
• East Village Master Plan, Urban Design Plans (Calgary); and
• Gathering Circle, Urban Fragments (Thunder Bay, Ont.).
The winners will be recognized at a ceremony on September 21 at the IIDEX/NeoCon Canada show at Toronto's Direct Energy Centre.