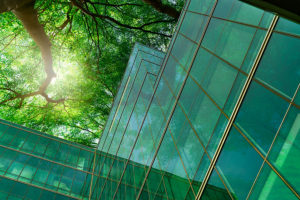 The Canada Green Building Council (CAGBC) has introduced the latest version of its Zero Carbon Building-Design (ZCB-Design) Standard, which prioritizes reductions in carbon emissions and embodied carbon, and encourages energy-efficient design.
Jurisdictions across Canada—including Vancouver, Toronto, and Montreal—are implementing plans to reduce carbon emissions from buildings. Increasingly, projects are using CAGBC's standards to help map out their approach to decarbonization.
ZCB-Design v3 offers additional flexibility with thermal energy demand intensity (TEDI), to incentivize projects to move away from combustion. Projects which eliminate combustion for space heating are no longer required to meet a TEDI target. Now, design teams can optimize their building enclosures and HVAC design for the best possible returns.
"This change gives project teams the freedom to invest in achieving the greatest impact at the lowest cost," says Mark Hutchinson, vice-president of green building programs and innovation at CAGBC. "For example, project teams might choose to invest in a geo-exchange system and completely electrify, rather than invest in additional envelope efficiency but still use air-source heat pumps and backup natural gas."
ZCB-Design v3 also puts a limit on combustion, preventing it from being used unless the outdoor air temperature is below -10 C (14 F). This change ensures heating electrification is the new default, only stopping at the point of system limitation.
All heat pump applications have options available to -10 C, while some go as low as -30 C (-22 F). By choosing -10 C, the standard does not prescribe a solution, but makes substantial electrification a requirement.
The standard introduces a prerequisite for embodied carbon, with the flexibility to choose between absolute embodied carbon targets or relative improvements over a baseline. The new limit is a critical next step towards CAGBC's goal of reducing embodied carbon 40 per cent by 2030.