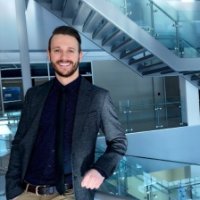 Taylor Porter, a student at Ontario's University of Waterloo, won second place in the 2015 International Student Competition on Cold-formed Steel Design.
Porter and fellow students from across the globe were asked to design a cold-formed steel clip angle for maximum nominal shear strength per unit weight with high fabrication feasibility. This is a design challenge they could see in the workplace.
There were 34 entries from universities in Canada, the United States, China, Iran, India, and Mexico. A panel of judges looked at each design and essay to choose a top 10 list, comprising those who would receive one-year memberships to the Cold-formed Steel Engineers Institute (CFSEI). The first place prize, which included $600, went to Shaole Yu of Tongji University in China and third prize (and $250) went to Wenying Zhang, also from Tongji University.
Students could be enrolled in either an undergraduate or graduate program, but were not allowed to have experience in working with cold-formed steel. Along with money, the top three prizes receive plaques and their designs will be showcased at various conferences throughout the year.
For more information; click here.