University and design firm partner for residential efficiency
February 5, 2013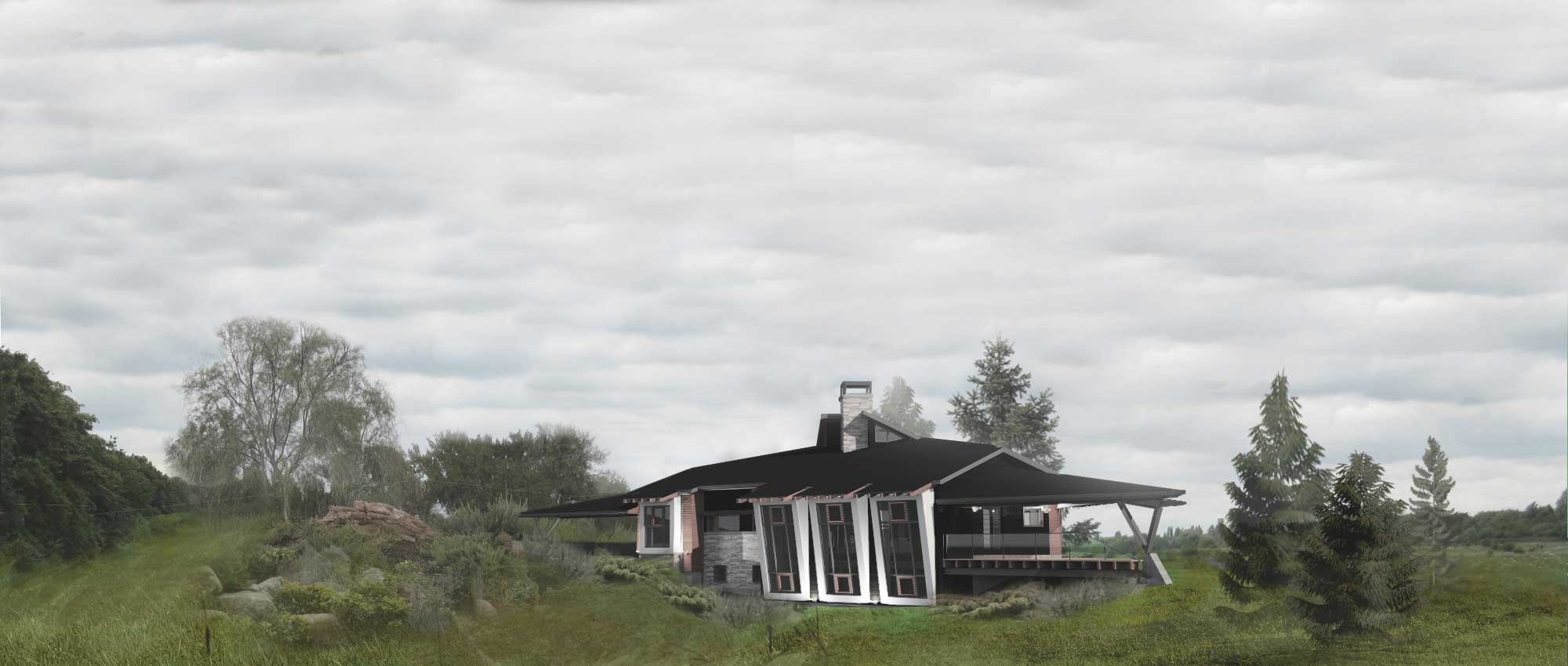 Ryerson University students and ATA Architects have created a sustainable energy strategy for a family's Southwestern Ontario home.
The Hearth House project is located in Smithville, a part of the Niagara Region, and home to the Aza family. Located between Lakes Erie and Ontario, the residence was designed with a low-level aerodynamic roof to minimize wind friction and energy losses. A slope-shaped roof directs wind flow over and around the structure, and was put in place to address the western winds coming off Lake Erie. Typically, residential structures are built upward to maximize building space, but the Hearth House maintains a low aerodynamic shape with some rooms located below grade to minimize wind friction and wall exposure to wind.
The home's basement was designed as a functional living space, with three large south-facing, angled windows. These assemblies allow the basement, and the rest of the home, to experience increased daylighting, air ventilation, and heat in the winter through solar radiation.
The central feature is a wood-burning fireplace installed in the basement; it provides heating throughout the home. The staircase surrounding the fireplace assembly is made of steel and will act as a heat sink helping to keep as much warmth as possible inside the home before it is lost through the chimney. The installation is positioned facing a large window on the home's south side, to help compensate for energy loss through the glazing.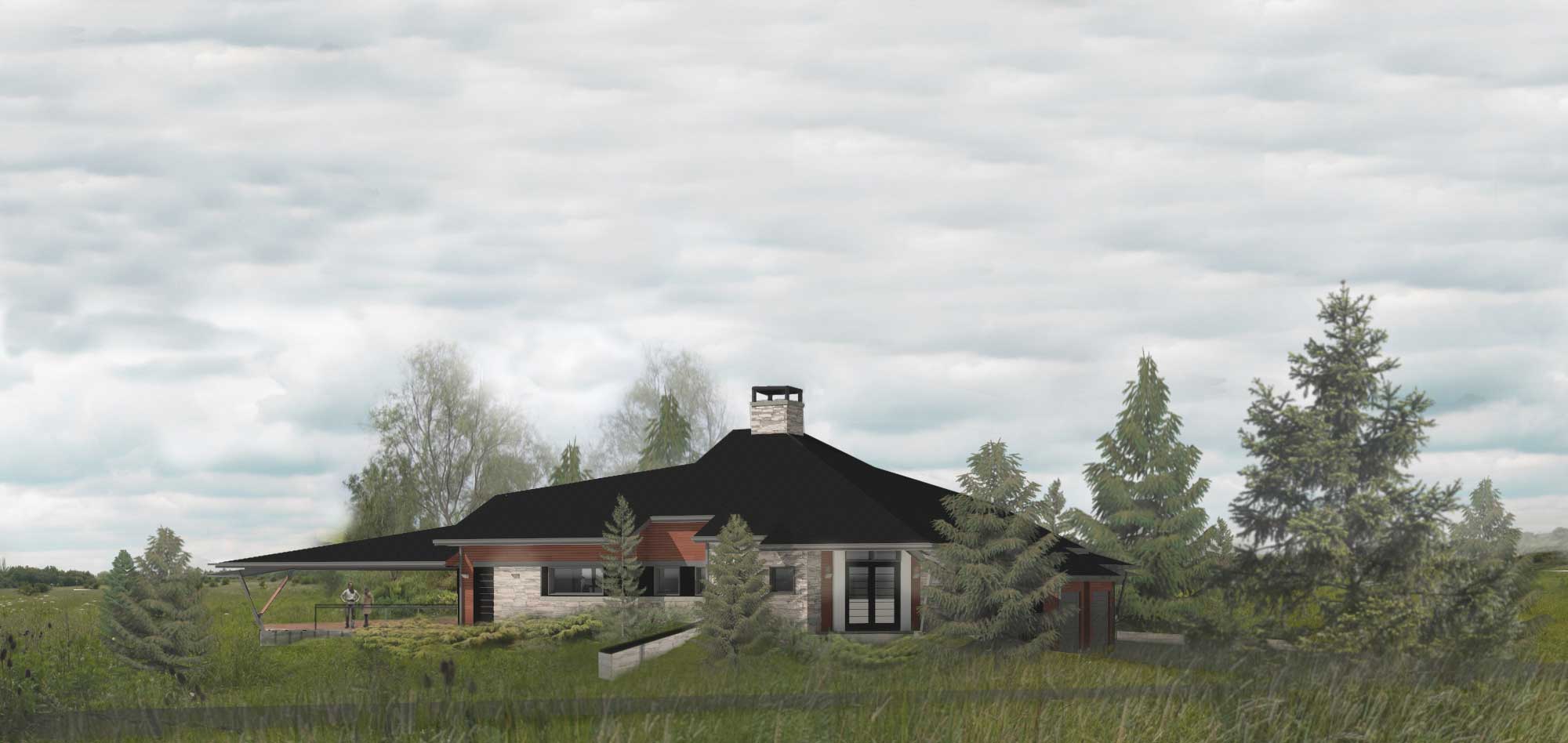 To prevent the fireplace from over-heating one area of the home, there is an open space in the main floor allowing for heat circulation throughout the whole structure. In addition to heating the home during winter months, the basement slab absorbs heat from the sun and gradually disperses it throughout the home.
The bedrooms will all be kept at a lower temperature than the rest of the home. They are located in the building's north area, with exposed steel located below the insulation to virtually eliminate thermal bridging.
During the summer, the home will be cooled by air pumped through the basement slab. Also, automated shutters will open when the outside temperature is low and release heat through the central area surrounding the chimney to keep the home cool.
ATA's Alexander Temporale told Construction Canada Online the firm is working on similar projects using innovative new systems now being tested. Some of these projects are also located in Southwestern Ontario.
Ryerson's Architectural Science's department performed analysis on the home's aerodynamic features, season winds effects, and the impact of the central fireplace. Students were able to analyze the home's sustainable elements with computational fluid dynamic (CFD) software, Therm software from the University of California, Berkeley, and a wind tunnel. The project is scheduled for completion in May 2013.
Endnotes:
[Image]: http://www.constructioncanada.net/wp-content/uploads/2013/02/Photo1.jpg
[Image]: http://www.constructioncanada.net/wp-content/uploads/2013/02/Photo2.jpg
Source URL: https://www.constructioncanada.net/university-and-design-firm-partner-for-residential-efficiency/
---