Understanding high-speed doors and industrial curtains
May 29, 2015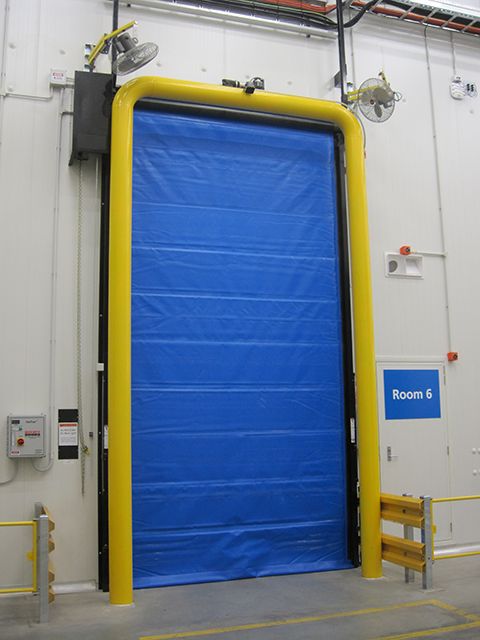 By Jon Schumacher and Kyle Justice
Door openings are among the biggest sources of energy loss inside a building. Within large warehouses, manufacturing plants, or distribution centres, this problem is only amplified. When it comes to choosing the right door to control proper temperatures in different areas, the decision typically comes down to two factors: speed and insulation.
For years, the best solution was thought to be heavy, slow-moving doors with high R-values. Recently, however, high-speed doors have stepped to the forefront, as their quick action roll-up capabilities can actually increase worker productivity and safety, while also decreasing energy loss.
Traditional doors
Refrigerated and air-conditioned spaces are designed to trap cold inside and keep heat and humidity out. The traditional way to approach this was to install heavy, insulated, rigid doors with a high thermal insulating performance. These side-acting doors are suitable for low-traffic openings, but are typically slow-moving—this means longer door cycle times and thus, higher rates of air infiltration.
While it is true higher R-values mean less energy loss through door panels (i.e. conduction), there is also a downside. Having a slow-moving door makes maintaining temperature control difficult; it also hampers productivity, as workers must either wait for the door to open or leave it open for extended periods. Further, traditional hard-core doors are susceptible to forklift damage. Unless the damaged door is quickly fixed, there can be substantial energy losses as a result of poor sealing. Thus, for high-traffic openings, energy losses due to the door being open or sealing poorly (infiltration) can represent a significantly larger cost component than energy losses due to conduction. The highest R-value imaginable is not worth much when the door is not closed.
As an alternative to these traditional doors, high-speed roll-up doors and folding doors are sometimes chosen. These doors move quickly and help to minimize air infiltration via their short open/close cycle time. Unfortunately, some have poor sealing characteristics and many have an R-value too low to prevent frost from building on the door panel surface itself. To alleviate this problem, it is common for defrost systems to be added to these doors at an annual operating cost of $10,000.
Other traditional approaches include strip curtains and air systems. Like all options, these designs have their own pros and cons. Strip curtains, which are comparatively inexpensive, consist of clear plastic strips suspended in the opening. Although the low upfront cost is appealing, they are not particularly good at sealing most freezer applications, which ultimately makes them an expensive choice in the long run.
Additionally, their R-value is low, making frost buildup a potential problem. This can lead to hazardous working conditions as scratches in the plastic and frost on the strips can obscure a forklift driver's vision, and the poor seal allows for frost and ice to build up on the floor.
Air systems can be either standalone or housed in multiple units integrated into a vestibule assembly. Often these systems do not seal the opening well, and proper alignment is critical for best performance. Vestibules can also require a large footprint, eating up valuable floor space.
Air units generally consist of heaters that reduce the relative humidity (RH) of the infiltrating air. Unfortunately, it usually takes a tremendous amount of energy for them to operate at a level that keeps the opening ice- and frost-free.
Traditional doors invite high energy costs. Significant air leakage at the opening makes it difficult to maintain proper temperatures. Additionally, frost and ice buildup in freezer applications can often lead to serious issues unless an expensive door-panel defrost system is included. Overall, these high costs have driven demand for better options.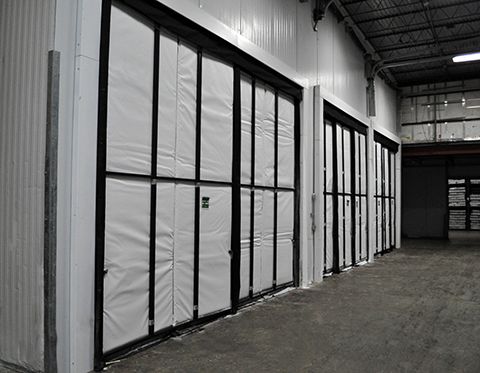 New-age, high-speed doors
Recent improvements in door technology combine fast cycling with high-efficiency insulation and sealing. These innovations contribute to low long-term energy costs, improved efficiency, and increased safety. In short, high R-value is no longer the main driver in door selection.
In fact, south of the border, the International Energy Conservation Code (IECC) is beginning to recognize the importance of high-speed doors. Its forthcoming 2015 edition is projected to include a revision to Table C402.4.3, which describes the maximum air infiltration rates for fenestration assemblies. At 1.3 cfm/sf, high-speed doors have the largest rate of infiltration in the table. As a draft copy of the table notes, however, this is because the
high speed nature of these doors provides for minimizing of 'air exchange,' a valuable and predominant characteristic of minimizing overall energy losses through a door opening.
Major advances in door design have focused on insulated upward-acting doors. New, advanced freezer doors have the ability to withstand forklift impact, which minimizes maintenance and downtime while maintaining a tight seal over the life of the door. Some impactable doors offer higher R-values, reducing the need for heated panel defrost systems. Other models even offer torque-sensing reversing capability, which eliminates safety and maintenance concerns with doors that use pneumatic or electrical reversing edges for the same purpose.
Significant improvements in the roll-up design category include reduced cycle times and the use of insulated door panels. These insulated curtain panels provide a high enough R-value to avoid needing expensive panel defrost systems.
The fastest roll-up doors can operate at 2540 mm (100 in.) per second—a rate that minimizes air infiltration and ensures optimal productivity. Newer upward-acting doors also incorporate a perimeter thermal air seal for added energy savings through a tighter seal.
In addition to their temperature separation capabilities, the most advanced high-speed doors comply with good manufacturing practices (GMPs) frequently referred to by the Food and Drug Administration (FDA) and U.S. Department of Agriculture (USDA). Canadian food and pharmaceutical companies exporting to the United States also fall under USDA and FDA jurisdiction and inspection.
Industrial 'curtain-wall' applications
Flexible fabric 'curtain walls' are becoming increasingly popular for industrial projects and plant operations because they are multi-functional. As the name implies, fabric walls are very different from traditional solid or rigid panelized assemblies because they are not considered permanent structures. As such, they can be quickly and easily installed, dismantled, and re-installed—lending itself to a high degree of flexibility and lower cost compared to traditional means.
A fabric curtain wall can be used in place of a conventional wall in almost all non-load-bearing applications. They offer flexibility in:
managing physical space;
improving productivity;
saving energy;
recapturing needed floor space; and
controlling temperature, odour, dust, and sound.
The fabrics used to form the actual walls differ in materials and properties, allowing them to be precisely matched to the application. The walls can be installed as stationary systems or sliding units and feature insulated or non-insulated varieties depending on the operating environment and a host of site-specific factors. Aside from the type of fabric walls available, there are virtually no limits to how systems can be configured.
Insulated fabric walls can maintain a temperature delta of 8, 15, and 22 C (15, 35, and 40 F), with respective R-values of 3, 6, and 10. While commonly used in cold storage facilities to divide the existing 'cold box' into temperature zones, they are routinely used to create treated air space in warehouses or manufacturing facilities to improve employee comfort or to control temperature and humidity levels to protect equipment and processes critical to production goals.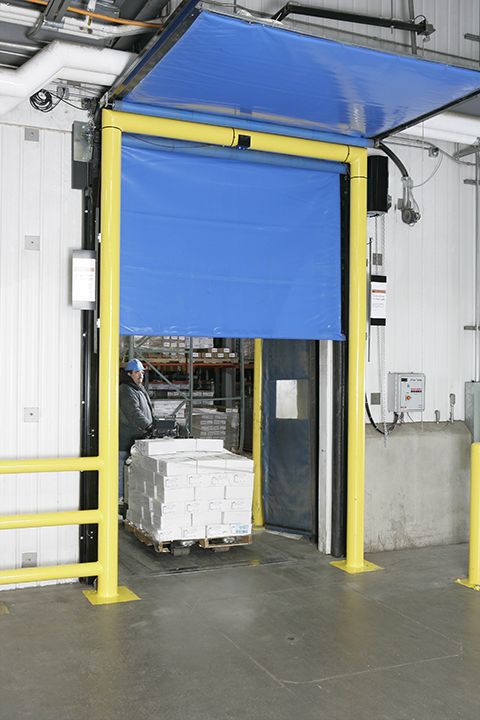 A lighter, safer blast freezer door alternative
Blast freezers are growing in popularity and present their own unique set of door challenges. Also known as 'shock freezers,' this equipment is used in the food industry to induce rapid freezing for everything from TV dinners to fish to ice cream. The fast freezing creates smaller ice crystals in the food product for optimal quality and greatly reduces the risk of bacteria growth or spoilage from the production process. Once food has been frozen solid in a blast freezer, it can then be moved to a conventional freezer for storage.
Unfortunately, the size of many blast freezers—combined with other issues like wind pressure and frost buildup—often makes their insulated panel doors unwieldy. In some cases, these existing doors (which can be as a large as 7.6 x 7.6 m [25 x 25 ft]) have become so heavy and difficult to open employees resort to dangerous methods to open them, such as using a forklift. Also, since they can be difficult to close, these types of doors are commonly left open for long periods of time, thus wasting energy.
Recently, insulated fabric curtain walls have been designed specifically for blast freezers to provide a light, safe, and affordable thermal barrier for blast freezer openings. These flexible sliding fabric walls have eliminated the need for heavy and dangerous insulated panel doors and offer a safer and simpler alternative for food processors to maximize the efficiency of their blast freezer and achieve the quality goals for their product.
Blast freezer curtain walls are made of insulated, sliding panels nested in a tubular steel frame. Each panel is constructed of industrial vinyl fabric surrounding a layer of anti-microbial polyester batting. The panels slide open and closed on a track-and-trolley system and are available in three design options:
between jambs;
face-mounted single slide; and
face-mounted bi-parting.
Engineered to be light and easily operated by one person, blast freezer curtain walls form a safe and affordable airflow and thermal barrier. Their tight and effective seal contains the chamber's airflow, making it more efficient, reducing blast cycle times, and lowering energy consumption. Their seal also minimizes the buildup of ice on the floor at the base of the doors, reducing the chance of employee injuries from slips and falls. Additionally, blast freezer curtain walls require minimal maintenance and are easier to install and less expensive than traditional doors used for these extreme applications.
Conclusion
The expectations placed on doors in large warehouse environments are significant. The cost savings associated with picking the right door can mean thousands of dollars. Perhaps even more importantly, in industries like food and pharmaceutical, proper temperature control is essential to product integrity. In addition to doors, new fabric curtain wall technology allows those vast environs of storage and production to be divided into smaller, more manageable sections.
Given the challenges and tradeoffs traditional door designs and operating environments may pose, finding the perfect door or blast freezer door can be a daunting task. Fortunately, there is no need to compromise any longer. Thanks to major improvements in high-speed door, industrial fabric curtain walls, and blast freezer door/wall technology, there are more solutions to lowering energy costs, increasing productivity, and improving safety than ever before.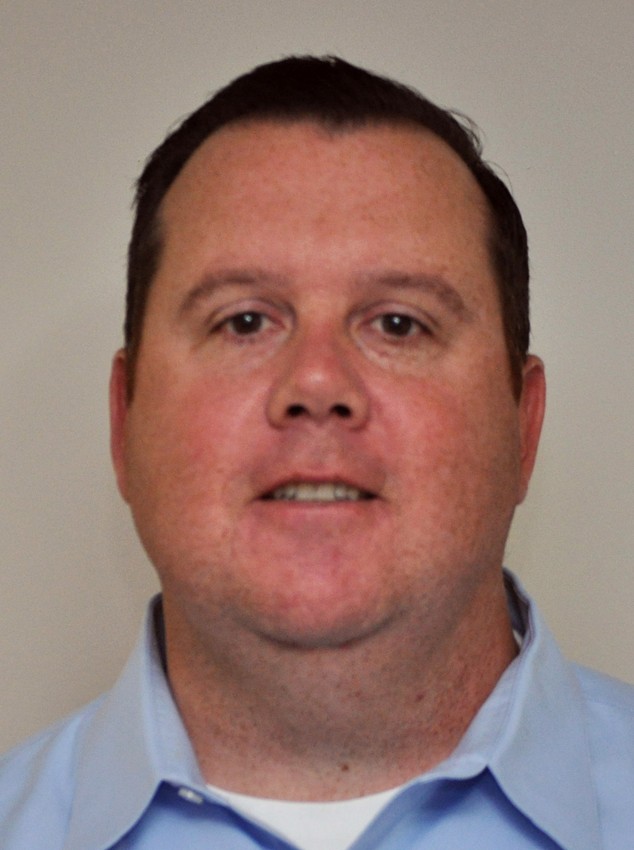 [4]Kyle Justice is the vice-president of sales for Zoneworks. He has been in the warehousing and manufacturing industries for more than 15 years, and has extensive knowledge of product flow, storage, and manufacturing processes across a broad spectrum of industry. Justice can be contacted at kjustice@zoneworks.com.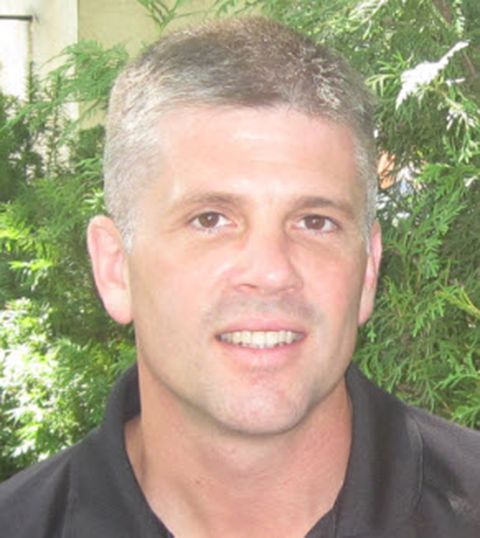 [5]Jon Schumacher is the director of marketing for Rite-Hite Doors. He has been with the company for 20 years and is a member of the Door and Access Systems Manufacturers Association (DASMA), Refrigerating Engineers and Technicians Association (RETA), and International Association of Refrigerated Warehouses (IARW). Schumacher can be reached via e-mail at jschumacher@ritehite.com.
Endnotes:
[Image]: http://www.constructioncanada.net/wp-content/uploads/2015/05/FasTrax-door.jpg
[Image]: http://www.constructioncanada.net/wp-content/uploads/2015/05/Blast-Freezer-Wall.jpg
[Image]: http://www.constructioncanada.net/wp-content/uploads/2015/05/FasTrax-with-lift-going-out-300-dpi.jpg
[Image]: http://www.constructioncanada.net/wp-content/uploads/2015/05/Kyle-Justice.jpg
[Image]: http://www.constructioncanada.net/wp-content/uploads/2015/05/Jon-Schumacher-Profile-Photo-3.jpg
Source URL: https://www.constructioncanada.net/understanding-high-speed-doors-and-industrial-curtains/
---