Two grain silo conversions win tall building awards
by Samantha Ashenhurst | June 8, 2018 3:07 pm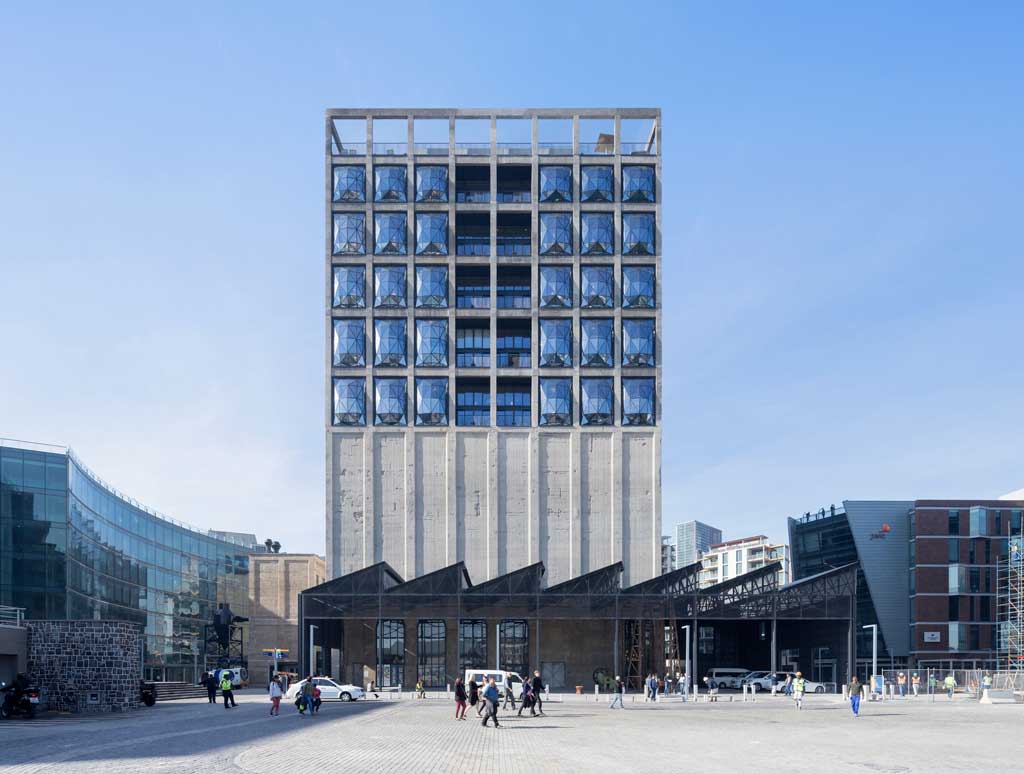 Nine high-rise projects from around the world received awards from the Council on Tall Buildings and Urban Habitat[2] (CTBUH) at the 2018 Tall + Urban Innovation Conference[3] in Chicago. The winners were selected from more than 40 global nominees[4] across nine categories.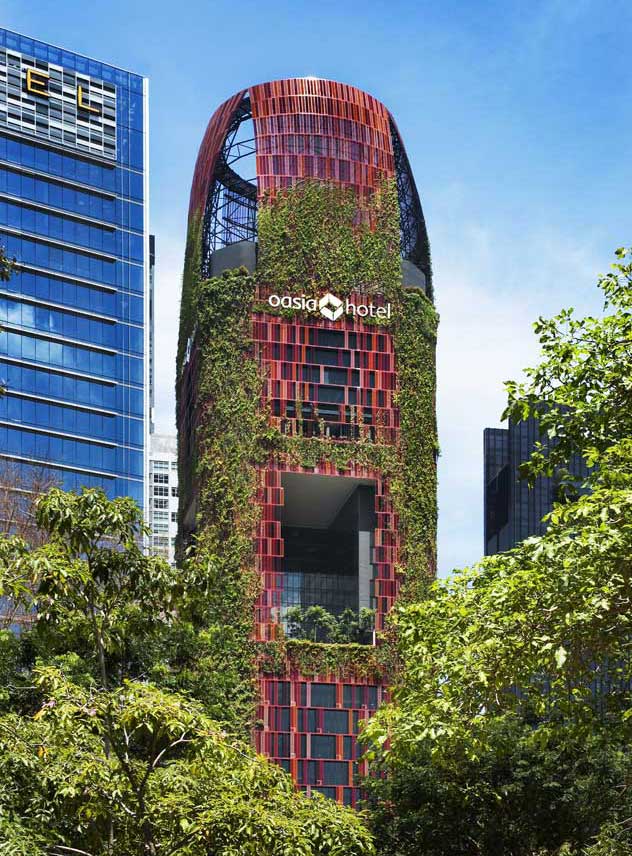 Among this year's winners were two adaptive re-use projects, both of which re-purposed former silos. The first—The Silo in Copenhagen, Denmark, which received the award for Best Tall Building Europe—preserved as much of its original structure as possible and was re-designed by Danish architecture firm COBE[6] as a residential high-rise in a formerly industrial area.
"For architects, one of the hardest jobs of working on an adaptive reuse project like this is that you can fall in love with the original structure—which in this case was the old silo; this monolithic, slim, and esthetically pleasing building," said Caroline Nagel, project director with COBE. "In this instance, it was a question of how you can transform the original structure into a livable building that still contains the old soul of the silo."
The other adapted silo, Zeitz MOCAA in Cape Town, South Africa, took the top honour in the category of Best Tall Building Middle East & Africa. Designed by Heatherwick Studio[7], with architects of record Jacobs Parker Architects[8], Rick Brown Associates[9], and Van Der Merwe Miszewski Architects[10], the re-purposed building features a luxury hotel on its upper floors and an international museum dedicated to contemporary African art on the bottom.
"There were very loud calls for the original structure's demolition, and there is no surprise as to why: it is valuable real estate, and it is much less risky to build something new," said developer Mark Noble. "My response to that was, why would you do that? It was the mix of old and new that drew us to the project, and there are multiple layers of history there. We did not want to wipe the slate clean, and what would you replace it with that has this much power?"
This year's top honour for the Americas went to American Copper Buildings in New York City. Designed by SHoP Architects[11], the dual residential buildings are connected with a skybridge, 91 m (300 ft) in the air. The bridge features a pool, which allows residents to swim between the two sites.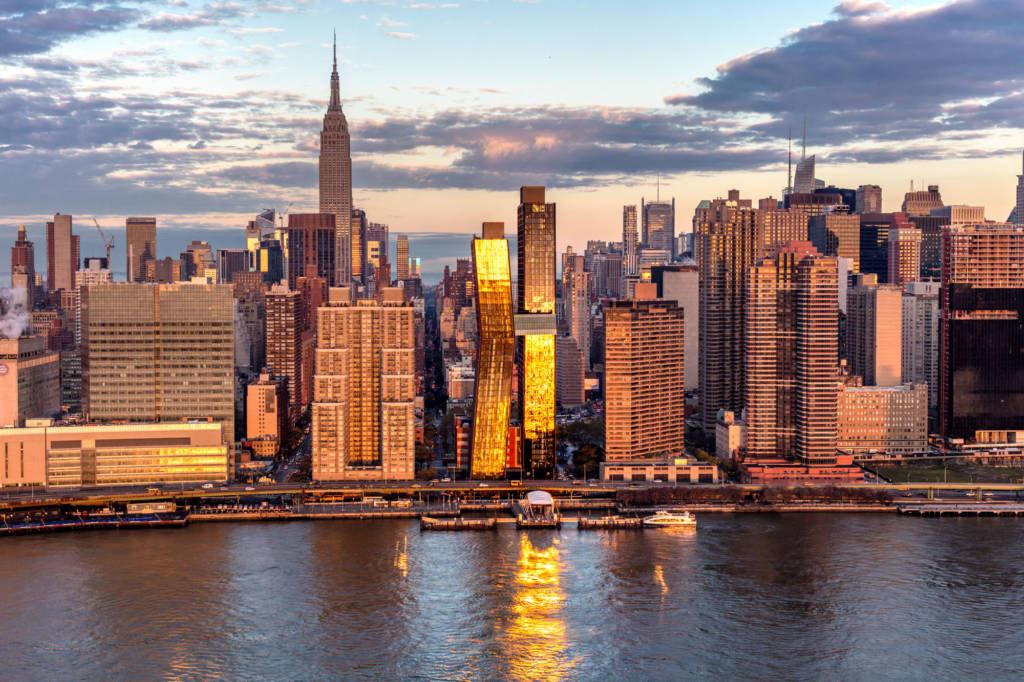 The World Trade Center Master Plan (Studio Daniel Libeskind[13]), also in New York City, won the Urban Habitat award, which recognizes significant contributions to the urban realm in connection with tall buildings. Additionally, New York Times Tower (Renzo Piano Building Workshop[14]) received the 10 Year Award, which honours a project completed in 2007.
Other winners include:
Best Tall Building Worldwide/Best Tall Building Asia & Australasia: Oasia Downtown Hotel, Singapore—WOHA Architects[15];
Innovation Award: MULTI[16]—thyssenkrupp[17] (Switzerland);
Construction Award: The EY Cenre, Australia—Mirvac Construction[18]; and
10 Year Award (2008 Completions): Shanghai World Financial Center, China—Kohn Pedersen Fox Associates.[19]
To read more, click here[20].
Endnotes:
[Image]: https://www.constructioncanada.net/wp-content/uploads/2018/06/edit_Zeitz-MOCAA-c-Iwan-B.jpg
Council on Tall Buildings and Urban Habitat: http://www.ctbuh.org/
Tall + Urban Innovation Conference: http://tallinnovation2018.com/
nominees: https://www.constructionspecifier.com/gearing-up-for-ctbuhs-tall-urban-innovation-conference/
[Image]: https://www.constructioncanada.net/wp-content/uploads/2018/06/editcrop_Oasia-Downtown-Hot.jpg
COBE: http://www.cobe.dk/
Heatherwick Studio: http://www.heatherwick.com/
Jacobs Parker Architects: http://www.jacobsparker.co.za/
Rick Brown Associates: http://www.rba.co.za/
Van Der Merwe Miszewski Architects: https://www.vdmma.com/
SHoP Architects: http://www.shoparc.com/
[Image]: https://www.constructioncanada.net/wp-content/uploads/2018/06/American-Copper-Buildings-c-Max-Touhey.jpg
Studio Daniel Libeskind: https://libeskind.com/
Renzo Piano Building Workshop: http://www.rpbw.com/
WOHA Architects: http://www.woha.net/
MULTI: https://multi.thyssenkrupp-elevator.com/en/
thyssenkrupp: https://www.thyssenkrupp.com/en/
Mirvac Construction: http://www.mirvac.com/About/Construction/
Kohn Pedersen Fox Associates.: https://www.kpf.com/
here: http://tallinnovation2018.com/winners/#Best%20Tall%20Buildings
Source URL: https://www.constructioncanada.net/two-grain-silo-conversions-win-tall-building-awards/
---