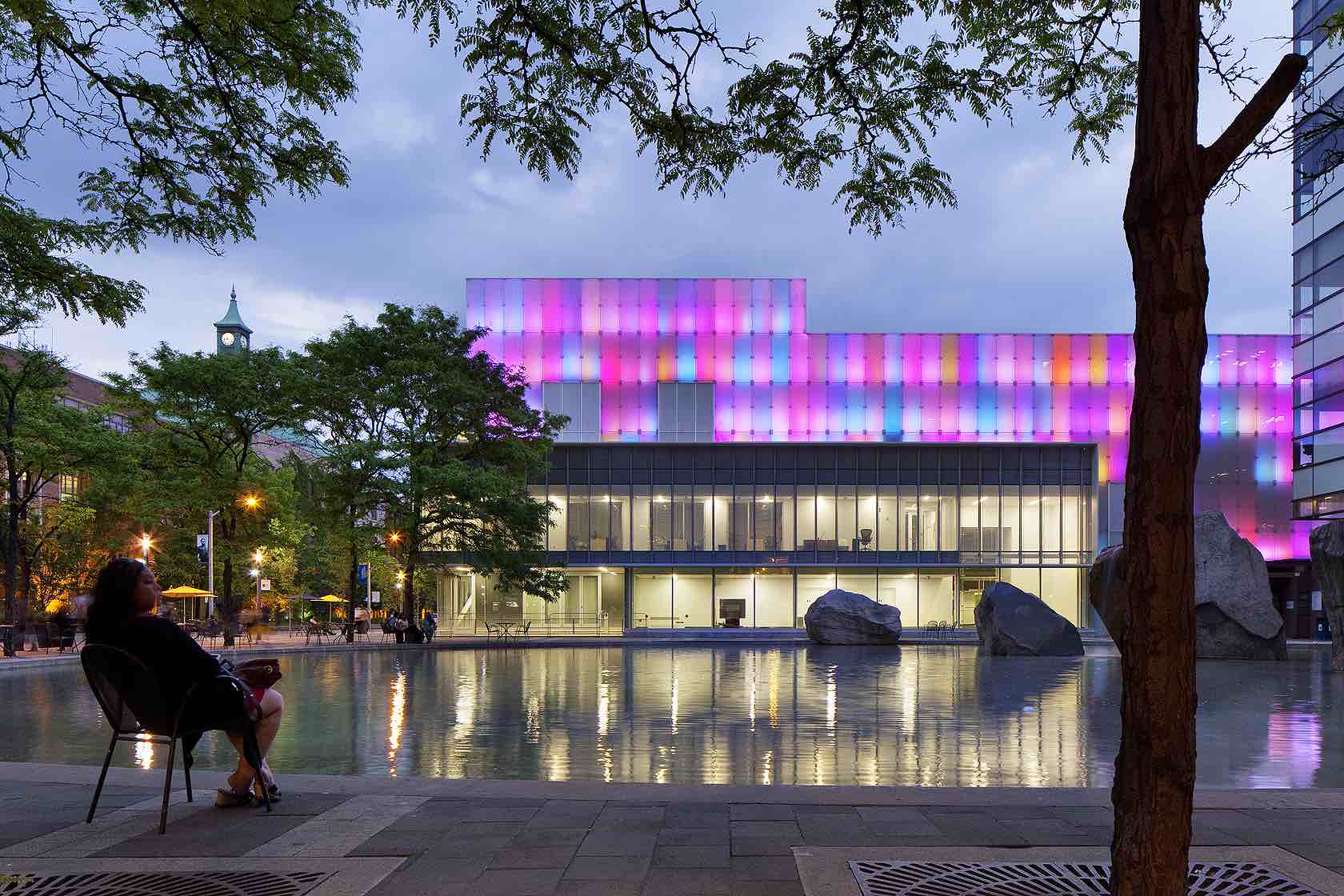 Ryerson Image Centre and Public Health Ontario's laboratory, both designed by Diamond Schmitt Architects, won awards from CODAworx for combining art with architecture.
CODAworx is a global platform to showcase design projects featuring commissioned artwork. The awards recognize successful integration of that commissioned art into interior, architectural, and public spaces.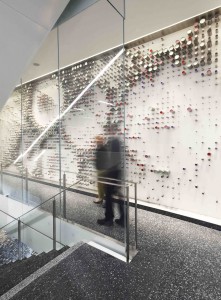 Ryerson Image Centre, which conducts research and curates public exhibitions about photographic arts, won the education category. The double-skin glass façade encircles all four sides of the upper floor and conceals a light-emitting diode (LED) system. At night, a display of multi-coloured lights glow in separate panels or in unison, transforming the building into a work of art.
"The design for the facility took inspiration from the source of all photographic arts—namely, light—as a theme to embed in the renovated and expanded building," said Donald Schmitt, one of the firm's principals.
'Made Visible' is a multi-storey wall installation at the new headquarters for Public Health Ontario. It is comprised of almost 8000 stainless steel rods and tubes and is an abstract of the SARS virus as seen across four microscopic scales magnified to monumental size. The installation is intended to reveal itself gradually as occupants move through the space.
"The installation was conceived as integral to the architecture of the project," said Peggy Theodore, associate at Diamond Schmitt. "We saw the potential of the continuous wall adjacent to the central stair connecting all floors to animate and reinforce the coherence of the space."